As of 2023, metaverse has over 400 million monthly active users. Complemented with emerging technologies, it offers a near-to-real immersive experience for users. How do platforms like Runiverse shape the future of metaverse gaming?
The concept of the metaverse has captured the imagination of both technology enthusiasts and gaming enthusiasts alike. A virtual universe, metaverse offers immersive experiences that redefine how we play, connect, and engage with games. Fortnite, for instance, developed by Epic Games, offers an expansive gaming landscape where players can explore dynamic virtual worlds. The game's immersive capabilities, coupled with its visually stunning graphics, allow players to engage in thrilling battles with more than three million players worldwide.
Metaverse Gaming: The digital realm of immersion
With its immersive capabilities, the metaverse enables players to step into dynamic virtual worlds that are richly detailed, visually stunning, and interactive. Imagine exploring vast open worlds with lifelike graphics, engaging in thrilling battles with players from around the globe, or collaborating on quests and missions with friends in a shared digital environment. The metaverse brings these possibilities to life, blurring the lines between reality and virtuality.
Runiverse is a metaverse gaming platform that delivers unique gaming experiences to players. It collaborates with other platforms like Counter-Strike, DOTA 2, and League of Legends, to bridge the gap between traditional skill-based esports competitions and Web 3.0 gaming. The platform supports popular metaverses like Sandbox, Decentraland, and Star Atlas, to offer a gamified investment experience where users engage in short trades and bet cryptocurrencies against each other in 30-second races.
As the technology evolves, more players will embrace the possibilities of the metaverse, expanding the gaming landscape with immersion and innovative features.
The role of emergent tech in shaping the future of metaverse gaming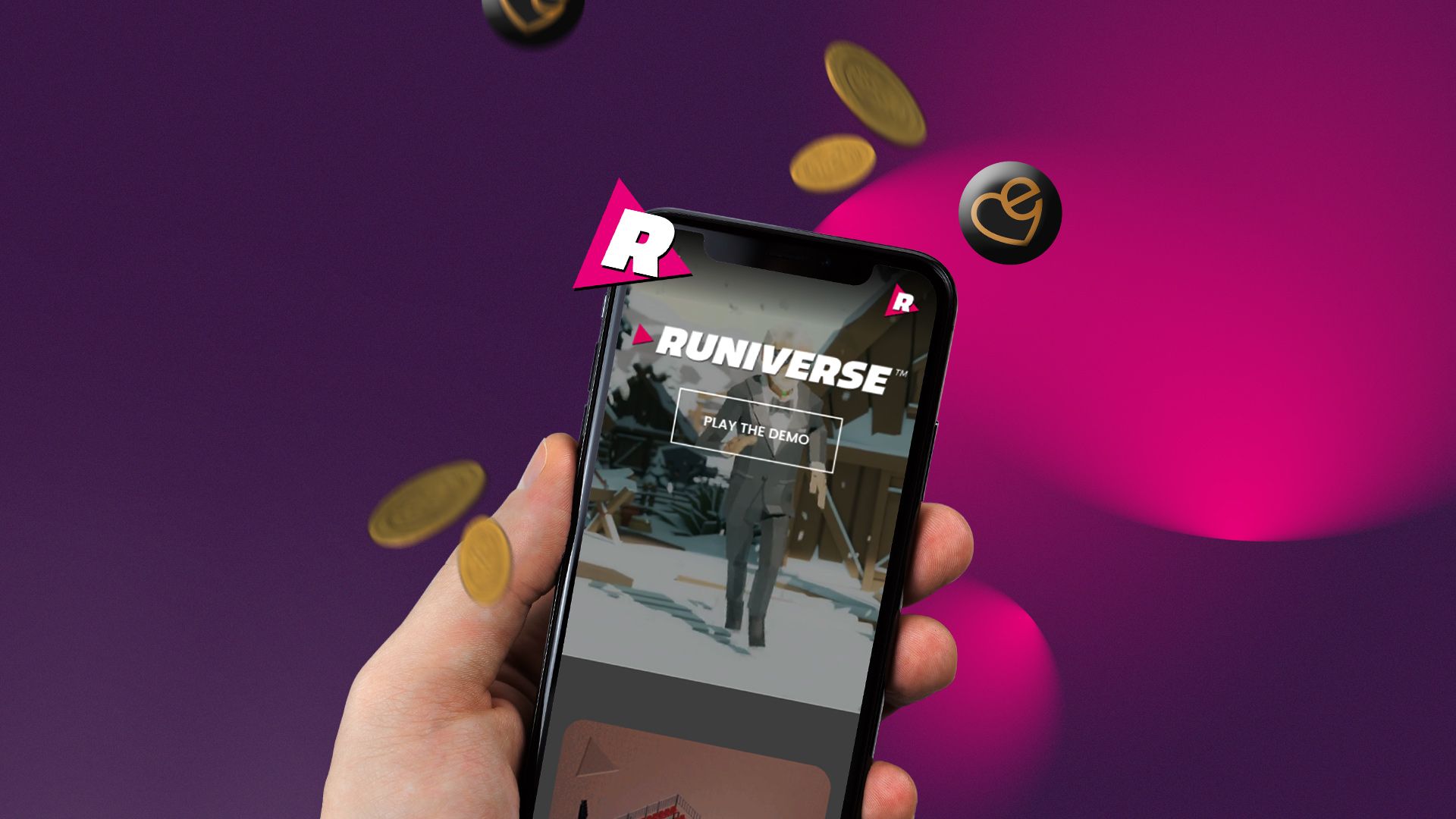 Central to the metaverse's future in gaming is its ability to integrate cutting-edge technologies. Blockchain, for instance, empowers players with true ownership and control over in-game assets, creating a thriving economy within the metaverse. This enables players to buy, sell, and trade digital items with transparency and security.
For instance, powered by its utility token, $RUNY, Runiverse combines blockchain gaming with crypto knowledge. It requires players to understand how the crypto market is performing and then act accordingly to win. The gameplay is quick and lively, blending fortune, tactics, and originality, allowing gamers to turn their cryptocurrency knowledge into tangible rewards. The platform uses real-time data from Binance and offers a run-to-earn experience where players' pace is determined by market performance. Players can earn rewards through rallies and by holding Runiverse's Player Skins and Tracks NFTs.
Metaverse gaming: The future of a collaborative gaming community
The metaverse represents a transformative future for gaming, offering limitless possibilities for immersive and interconnected experiences. As technology continues to advance, the metaverse will become increasingly accessible, bringing gaming to new heights of realism and interactivity.
From exploring breath-taking virtual worlds to forging friendships and engaging in cooperative gameplay, the metaverse unlocks a universe of opportunities for players. As we embrace the metaverse, the future of gaming is poised to be an exciting and immersive journey into a world where imagination knows no bounds.
---
Watch more
Gip Cutrino, COO of Runiverse, Discusses Metaverse Gaming In The Dinis Guarda YouTube Podcast
Dinis Guarda Interviews Timothy Hughes, Social Selling Pioneer, In The Latest Episode Of His YouTube Podcast Series
The Metaverse For Businesses: Tommaso Di Bartolo, Author Of 'Navigating The Metaverse', On The Latest Episode Of Dinis Guarda YouTube Podcast Series
Dinis Guarda Interviews Samir Ceric, COO Of Blocksport & Discusses Digitalisation & Tokenization In the Sports & Industry
Innovation As The Tool To Create Balance In Society And Business: Hirander Misra, Chairman And CEO Of GMEX Group, Discusses The Pivotal Role That Technology Plays