According to global data, one billion people, or 15% of the world's population, experience some form of disability. By embracing disability inclusion, businesses not only support their current employees but also tap into a pool of talent and perspectives that can drive innovation and growth. Collaboration is key as it is shown by the Valuable 500 platform, which brings together a global business partnership of 500 companies working together to end disability exclusion.
Disability inclusion is an integral and vital aspect of every business. It goes beyond the mere act of hiring individuals with disabilities, encompassing the creation of an inclusive work environment that values the unique strengths of all employees. It ensures that everyone has equal opportunities to learn, advance, receive fair compensation, and achieve success. Platforms such as Valuable 500 are leading the way in promoting diversity inclusion through their Synchronised Collective Action, driving significant change and making a global impact.
According to the Founder of Valuable 500, Caroline Casey:
"Inclusive leaders create inclusive business, inclusive business creates inclusive society, and working together accelerates and scales systems impact.
We are channeling the power of 500 partners, working in harmony and moving in the same direction, at the same time, against the same system barrier."
Caroline Casey is an award-winning social entrepreneur and activist in the field of disability inclusion, a renowned TED speaker, who was honoured as the Young Global Leader of the World Economic Forum, 2021.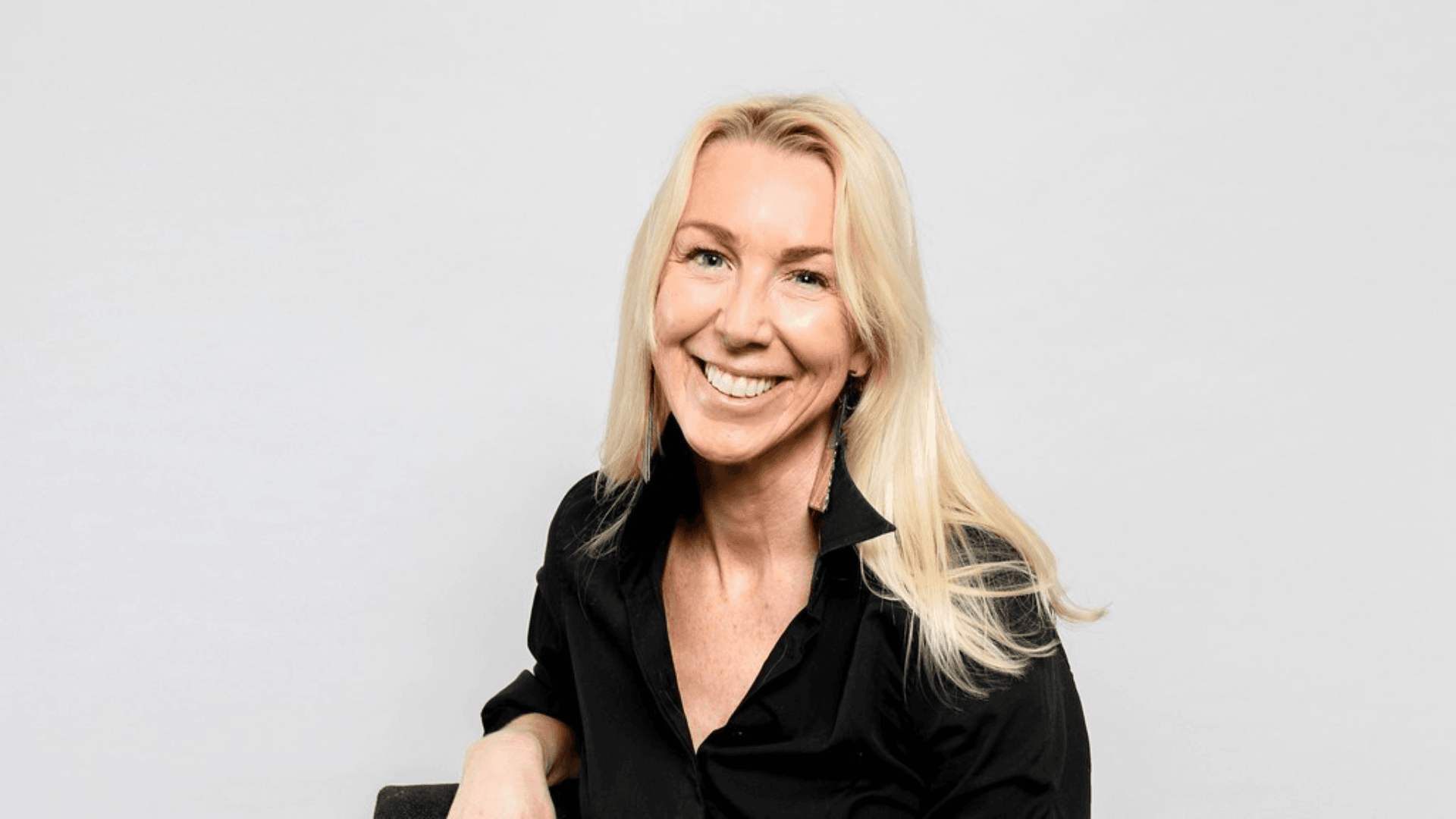 Disability Inclusion: UNCRPD, SDGs, and Global Development Efforts
As per the United Nations Convention on the Rights of Persons with Disabilities (UNCRPD):
"Individuals with disabilities are defined as those who have long-term physical, mental, intellectual, or sensory impairments. These impairments, when combined with various barriers, can hinder their full and equal participation in society."
This broader idea aligns with the social model of disability, acknowledging that disability is a dynamic concept.
It emphasises that our ability to exercise human rights and fundamental freedoms can be constrained by societal attitudes and environmental obstacles. The Convention aims to transform these attitudes by ensuring that governments, individuals, and organizations recognize that persons with disabilities possess the same rights and freedoms as everyone else. The Convention, ratified by 185 countries, further promotes the full integration of individuals with disabilities within societies.
The CRPD emphasises the significance of international development efforts in safeguarding the rights of persons with disabilities. These efforts contribute to enhancing the inclusivity and well-being of individuals with disabilities on a global scale.
The 2030 Agenda for Sustainable Development explicitly states:
"Disability should not be a justification or criterion for denying access to development programs or the realization of human rights".
Within the framework of the Sustainable Development Goals (SDGs), there are seven targets that specifically address the needs and rights of persons with disabilities. Additionally, there are six more targets that encompass vulnerable individuals, including those with disabilities. This recognition of disability-inclusive development highlights the growing global awareness of the importance of integrating persons with disabilities into societies.
Disability inclusion at workplace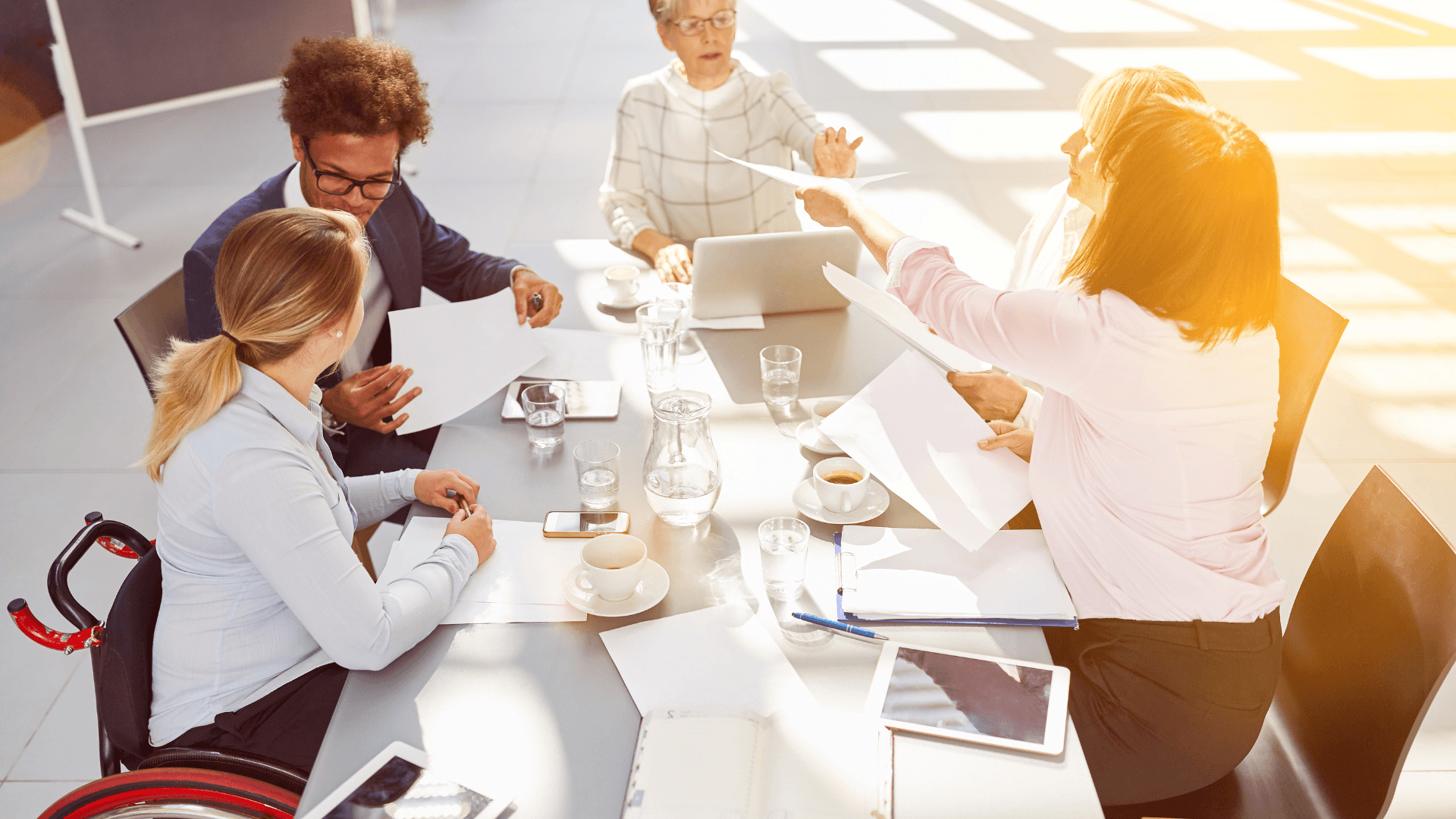 Disability inclusion at the workplace is not just about meeting legal obligations or quotas; it is about creating an environment where individuals with disabilities are valued, supported, and given equal opportunities to thrive. It involves recognizing and appreciating the unique strengths and talents that each employee brings to the table, regardless of their disability. By fostering disability inclusion, organizations can tap into a diverse pool of talent, perspectives, and experiences that can drive innovation, creativity, and success.
La Mondre Pough, CEO of Billion Strong, talks about his disability, spinal muscular atrophy that was diagnosed on his second birthday:
"Whenever I went to an interview, the HR would come up to me and inform me that the position is filled. I felt hurt because they were so excited to talk to me over the phone last week only. This happened everytime. They thought my disability would limit my efficiency at work. But, what they failed to understand the value I'd bring with my skills and talent.
Technology, today, is enabling all individuals, beyond any silos. We no longer need super specialised and sophisticated gadgets to enable people with disabilities and other disenfranchised people. It is accessible to all. We need to embrace this revolution and bring value to our workplaces."
To achieve disability inclusion at the workplace, organizations need to prioritize accessibility and provide reasonable accommodations that enable individuals with disabilities to perform their job duties effectively. This may involve making physical modifications to the workspace, implementing assistive technologies, or adopting flexible work arrangements.
Moreover, it is crucial to promote a culture of inclusivity, where all employees are educated about disability awareness, sensitivity, and etiquette. By fostering an inclusive work environment, organizations can empower individuals with disabilities to contribute their best and create a sense of belonging for everyone, ultimately leading to a more diverse, productive, and harmonious workplace.
Disability inclusion in society
Disability inclusion is not just a matter of social justice; it is also essential for the overall well-being and progress of society as a whole. It involves ensuring equal access to education, employment, healthcare, transportation, and public spaces for people with disabilities.
Debra Ruh, digital accessibility technologist, and CEO and Founder of Ruh Global IMPACT, said in an interview with Dinis Guarda:
"Technology can be a great equaliser if we make it accessible to the people. It can support humans so that they can do their best. If we really want cities for all, we need to support each other. It's time to value all human beings."
To achieve disability inclusion in society, it requires a multifaceted approach involving government policies, public awareness, and collaboration across various sectors. This includes implementing legislation that protects the rights and promotes the inclusion of individuals with disabilities, such as the United Nations Convention on the Rights of Persons with Disabilities. It also involves raising awareness and challenging societal attitudes and stereotypes surrounding disability.
Ensuring disability inclusion with a Synchronised Collective Action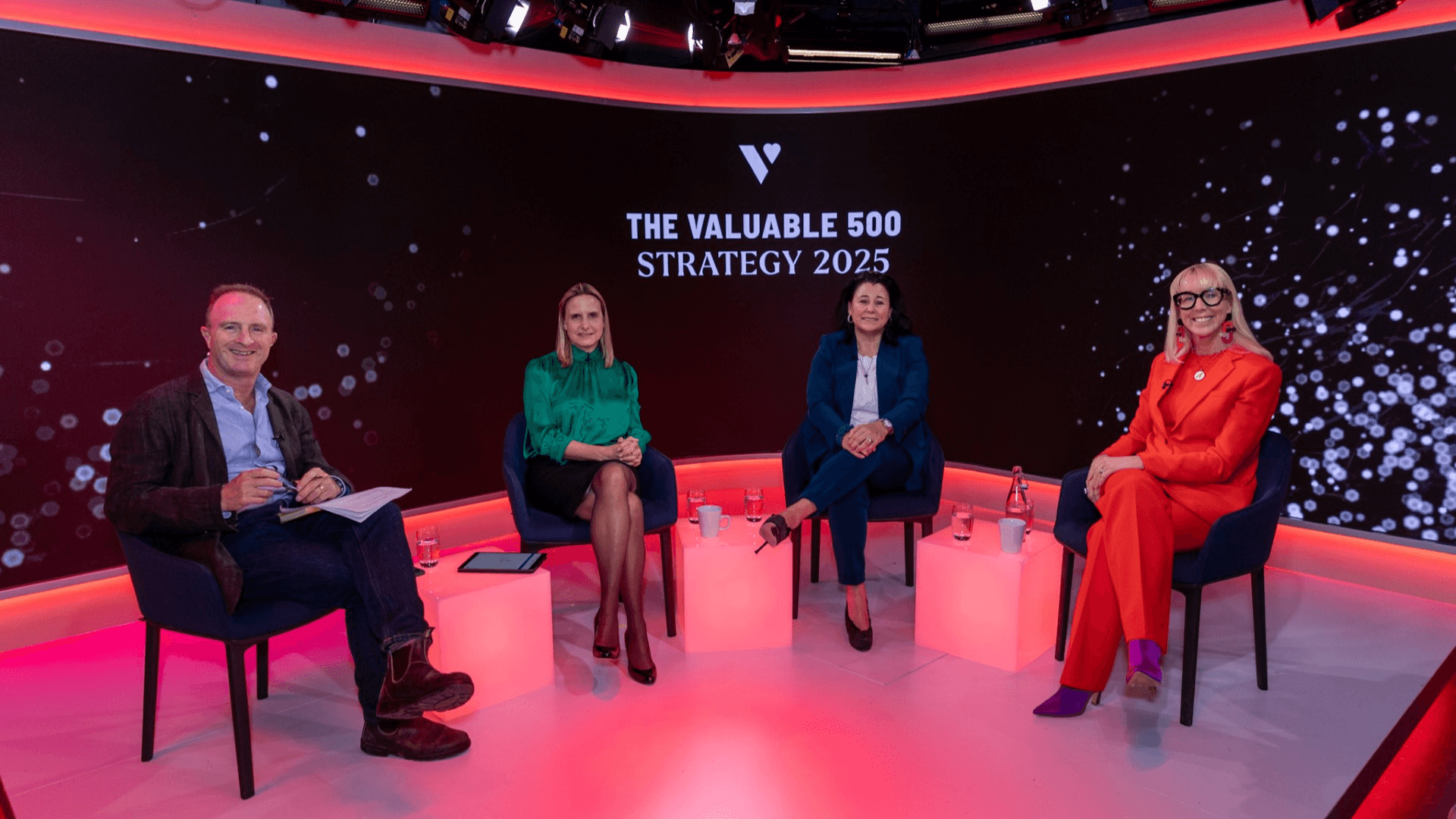 Disability inclusion goes beyond individual initiatives and calls for a coordinated approach across businesses, organisations, governments, and communities.
According to the Valuable 500's Synchronised Collective Agenda, inclusion encompasses three major aspects: Leadership, Reporting, and Representation.
Disability inclusion has been overlooked in leadership for far too long. Valuable 500 recognises this gap and mobilises its business leaders to dismantle systemic barriers once and for all. By participating in the future leaders' program, Generation Valuable, the platform aims to cultivate disabled talent within the C-Suite of tomorrow.
The omission of disability data from annual reports and global indices has led to a significant oversight, as companies and investors fail to consider disability when evaluating performance. Synchronised Collective Action actively reports against five harmonised Disability Inclusion Key Performance Indicators (KPIs) within their Annual Reports and Accounts (ARAs), Sustainability Reports, materiality assessments, and investor dialogues.
Incorporating disability data into a reporting framework brings in more transparency, accountability, and the recognition of disability, and highlights it as a critical factor in evaluating business success.
People with disabilities have been hugely underrepresented in media and advertising. The content aimed at the general audience is generally inaccessible to many diverse audiences in the disabled community.
Synchronised Collective Action for Inclusive Representation is an initiative to amplify the voices and experiences of people with disabilities, aimed to foster a more inclusive media landscape that resonates with and serves the diverse needs and perspectives of the disability community.