The industrial robotics market will be worth $122 billion this year.
The start-up TheKer, a prizewinner in the SpinUOC entrepreneurship programme, is building the foundations of the robotics of the future based on artificial intelligence and the democratization of technology.
There are more robots working today than ever before. According to the latest report by the International Federation of Robotics (IFR), there was an all-time high of 517,385 new industrial robots installed in 2021 in factories around the world, and there are now more than 3.5 million units carrying out industrial tasks. It won't be long before these figures are just another anecdote, in a sector that is growing by over 30% a year and which is increasingly expanding into other sectors, from logistics and transport to domestic tasks.
While users are being blown away by the inventiveness and analytical power of ChatGPT and other AI tools, or by the capabilities of autonomous vacuum cleaners, the future for robotics looks hopeful. According to BCC Research, the industrial robotics market will be worth $122 billion this year, with the service robotics market valued at close to $24 billion and medical robotics at $20 billion. Robots have begun to change the world. They are no longer a dream for the future; they are shaping our here and now.
"Robotics is constantly evolving and increasingly intelligent and autonomous robots are being developed that are capable of adapting to variable situations and performing increasingly complex tasks", explained Carla Gómez Cano, cofounder of TheKer, a robotics development, artificial intelligence and computer vision start-up that won the jury prize at the 10th edition of SpinUOC, an annual entrepreneurship and knowledge transfer programme organized by the Universitat Oberta de Catalunya (UOC) with the Hubbik platform.
"Collaborative robotics, that allows robots to work in teams with humans, is another growing sector within the industry", said Gómez Cano, an engineer who is studying for a Master's Degree in Taxation in the Faculty of Law and Political Science. The Catalan start-up has also recently been selected from more than 4,000 candidates from 115 different countries as one of six finalists in the Industry 4.0 & Autonomous Machines category at the Hello Tomorrow Global Challenge.
Artificial intelligence: collaborative work with robots
Artificial intelligence has advanced significantly in recent years, playing a key part in the development of cognitive robotics. This branch of robotics focuses on developing robots capable of interacting with their environment autonomously and learning from experience in a similar way to human beings. Cognitive robots are able to perceive, analyse and respond to complex and variable situations in real-time, adapting autonomously to changes in their environment.
"In the future, cognitive robotics will play an increasingly important role in the automation of processes and tasks, allowing companies to be more efficient and productive", said Albert Badías, another member of TheKer's management team. "Cognitive robots will also be able to perform increasingly complex and varied tasks, improving people's quality of life and contributing to the general development of society."
The existence of machines capable of collaborating safely with humans will be key to the growing use of robotics not only in industry but in other areas too. The expert noted that robots are much more common in industry than in other sectors, but their use is spreading to services, domestic work and the social sector.
"There are already robots designed to perform cleaning and security tasks in public spaces such as airports and shopping centres, robots designed to perform household tasks such as cleaning, cooking, and caring for the elderly and children, and robots that are able to interact with people and help with tasks such as teaching, therapy, and caring for people with disabilities."
Robots as a service and the democratization of robotics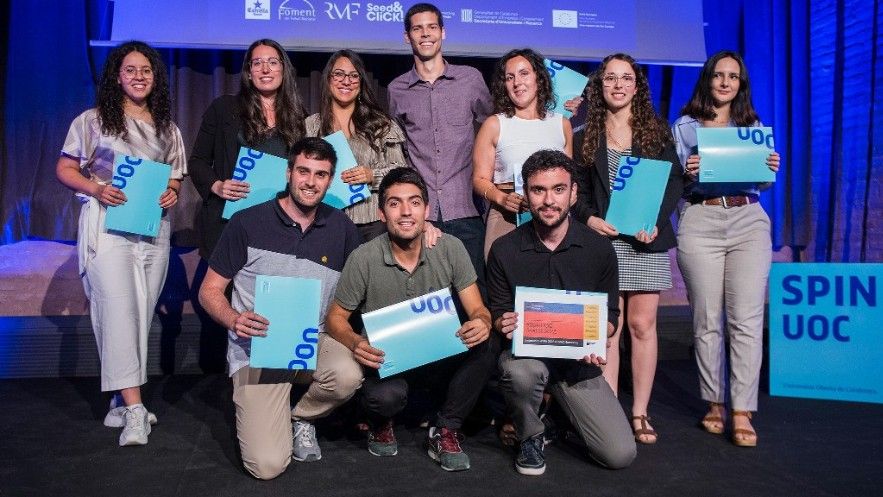 One of the greatest barriers preventing companies and individuals from taking advantage of advances in robotics is the cost. However, new technological platforms and the robot-as-a-service (RaaS) business model are helping to overcome this obstacle. RaaS allows companies to use robots without having to buy or maintain them directly. This market is undeniably growing: according to MarketWatch, the market will be worth over $16.4 billion in 2022, reaching $43 billion by 2028.
The RaaS model, like other pay-per-use systems, allows users to reduce their capital and maintenance costs, giving them permanent access to the latest technology without having to invest in their own research and development, providing a wide range of adapted applications so they can operate on a flexible and scalable basis: adding or reducing the number of robots they use in line with the real needs of the business.
"Robotics can boost the economic and social progress of communities and countries that adopt this technology. It can improve industries' efficiency, productivity and safety, which in turn can increase competitiveness and economic growth. It can also help tackle social issues such as labour shortages, job security, and reducing workloads in certain sectors", concluded Carla Gómez Cano. "The democratization of robotics through models such as RaaS will help to overcome the barriers to adoption of technology, making it more accessible and affordable."
UOC R&I
The UOC's research and innovation (R&I) is helping overcome pressing challenges faced by global societies in the 21st century by studying interactions between technology and human & social sciences with a specific focus on the network society, e-learning and e-health.
Over 500 researchers and more than 50 research groups work in the UOC's seven faculties, its eLearning Research programme and its two research centres: the Internet Interdisciplinary Institute (IN3) and the eHealth Center (eHC).
The university also develops online learning innovations at its eLearning Innovation Center (eLinC), as well as UOC community entrepreneurship and knowledge transfer via the Hubbik platform.
Open knowledge and the goals of the United Nations 2030 Agenda for Sustainable Development serve as strategic pillars for the UOC's teaching, research and innovation. More information: research.uoc.edu.
This research contributes to Sustainable Development Goal (SDG) 9: industries, innovation and infrastructure.
The entrepreneur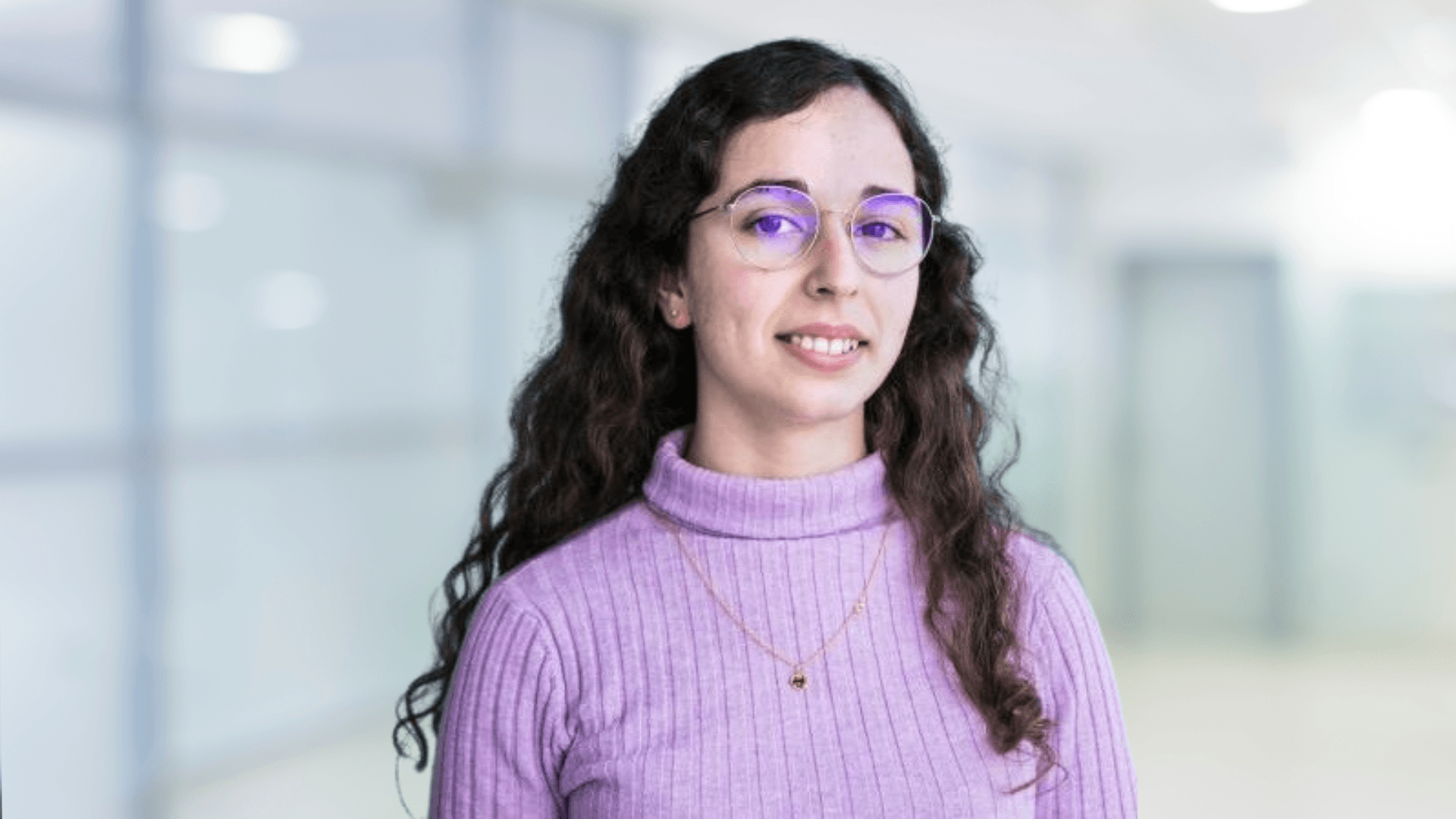 Carla Gómez
Engineer, TheKer member and student in the Master's Degree in Taxation at the UOC.