The business ecosystem of Japan is a powerhouse of innovation, known for its blend of tradition and cutting-edge technology. According to The Economist, Japan had over 3.6 million small and medium-sized enterprises (SMEs), with an annual investment of about $150 billion in research and development by the Japanese government. Let's explore the key dimensions of the innovation ecosystem in Japan.
Japan, renowned for its rich cultural heritage and technological advancements, has been at the forefront of innovation. The nation's commitment to fostering an innovation ecosystem in Japan is evident through various strategies, initiatives, and institutions.
In recent years, more and more Japanese companies have been actively promoting the idea of "open innovation." With many Japanese companies operating beyond borders in search of new solutions, there are increasing opportunities for overseas companies as well.
Innovations by businesses have been accelerated with the reform of bedrock regulations and utilization of the National Strategic Special Zone system to better serve foreign investors across a range of sectors. These measures aim to facilitate foreign investors' engagement across diverse sectors, effectively positioning Japan as a welcoming hub for global innovation and investment.
Innovation strategies from Japanese government
The Japanese government has rolled out several strategies aimed at fostering innovation across industries. Key among these is the "Society 5.0" initiative, which envisions a highly connected and technologically advanced society. This strategy encourages the integration of cutting-edge technologies, such as AI, IoT, and robotics, to solve societal challenges and drive economic growth.
Japan has prioritized research and development, allocating significant resources to scientific advancements. Through initiatives like the "Integrated Innovation Strategy 2022" program, the government actively supports research projects and innovations that have the potential to impact the global stage.
The innovation strategy of the Japanese government is built on three key pillars:
The first pillar focuses on strengthening research capabilities and human resources development. It involves substantial investments in research universities, STEAM education, and opportunities for high-level learning to continuously create knowledge, vital for future innovation.
The second pillar prioritizes the strategic advancement of transformative technologies like AI and quantum tech, with ambitious goals and practical applications in mind. This is facilitated through strong collaboration and support systems.
The third pillar aims to create an innovation ecosystem by enhancing venture capital markets, supporting startups, and fostering public-private R&D investments to address societal challenges and promote economic growth, with a focus on equitable distribution.
These three pillars converge to realize Japan's vision of Society 5.0, where innovation drives sustainable economic growth and addresses global issues. The strategy leverages research, advanced technologies, and an inclusive innovation ecosystem to achieve a virtuous cycle of growth and distribution, positioning Japan as a leader in the science and technology landscape for the new age.
Innovation hubs in Japan
Japan boasts a network of innovation hubs that serve as hotbeds for creativity and technological breakthroughs. These hubs bring together startups, established corporations, researchers, and investors in collaborative environments. Tokyo, in particular, is home to several renowned innovation hubs, including Roppongi Hills Mori Tower and Toranomon Hills.
Located in Kyoto, Advanced Telecommunications Research Institute International (ATR) is a prominent research institute that focuses on advanced telecommunications and robotics. ATR serves as a hub for AI and robotics research, bringing together researchers, engineers, and entrepreneurs to develop groundbreaking technologies.
Kyoto Research Park in Kyoto is known for its vibrant ecosystem of startups and tech companies. It provides a nurturing environment for entrepreneurs, offering co-working spaces, mentorship programs, and access to funding opportunities. Kyoto Research Park has been instrumental in the growth of numerous technology startups.
Fukuoka Growth Next is dedicated to nurturing startups and promoting entrepreneurship. It offers coworking spaces, networking events, and access to mentors and investors. Fukuoka Growth Next has played a vital role in establishing Fukuoka as a thriving startup ecosystem in Japan.
RIKEN is Japan's largest comprehensive research institution, focusing on a wide range of scientific disciplines. It serves as a hub for interdisciplinary research, enabling scientists from various fields to collaborate and make breakthrough discoveries.
Shinagawa Season Terrace, located in Tokyo, is home to a diverse community of startups, tech companies, and research institutions. It provides a collaborative workspace and hosts events and conferences that facilitate knowledge sharing and networking.
Osaka Innovation Hub is dedicated to supporting startups and entrepreneurs in the region. It offers resources such as incubation programs, funding opportunities, and access to a network of industry experts.
These hubs offer not only state-of-the-art facilities but also a vibrant community of like-minded individuals and organizations. They host events, workshops, and networking opportunities that facilitate the exchange of ideas and foster innovation.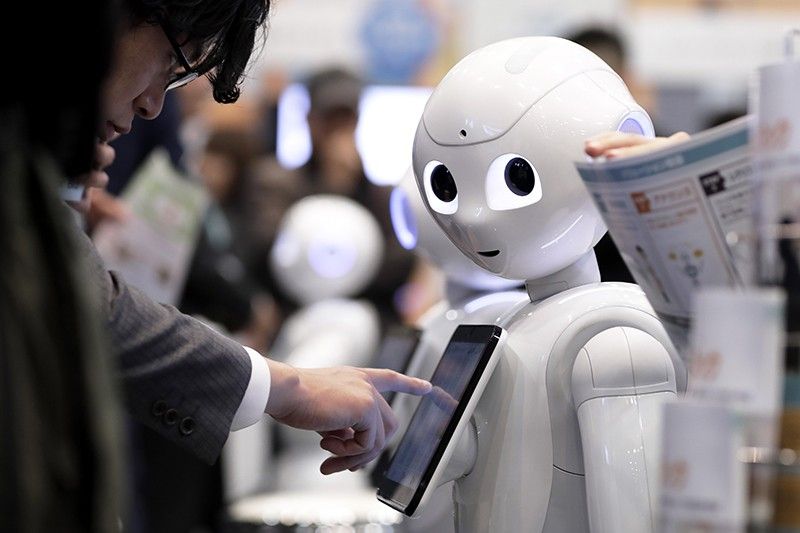 The innovation cities in Japan
According to entrepedia's Japan Startup Finance Report, which compiles trends in startup fundraising and startup investment in Japan, the total amount raised by startups in Japan was 387.8 billion JPY in 2018. Looking at the breakdown, Tokyo-based startups have raised 300.3 billion JPY, accounting for 77% of the total, followed by Kanagawa, Osaka, and Aichi prefectures, all of which are metropolitan areas.
The capital city of Japan, Tokyo, is a major innovation hub. It hosts numerous research institutions, tech companies, and startups. Tokyo's Odaiba district, for instance, is home to the Mori Building Digital Art Museum, an immersive digital art experience that blends technology and creativity. Additionally, areas like Shibuya and Roppongi are known for their vibrant startup scenes, with co-working spaces and incubators fueling innovation.
Osaka has established itself as a key innovation city, particularly in the fields of life sciences and biotechnology. The Osaka Innovation Hub, located in the city, promotes entrepreneurship and offers support to startups in the region. Osaka is also home to cutting-edge pharmaceutical and biotech companies, contributing to advancements in healthcare.
Kyoto's rich history and tradition blend seamlessly with innovation. The city is renowned for its excellence in robotics and AI research. The Kyoto Research Park provides an environment conducive to startup growth, and companies like Preferred Networks are pushing the boundaries of deep learning and AI from within the city.
Fukuoka, in southwestern Japan, is emerging as a thriving innovation city with a focus on fostering startups and entrepreneurship. It is home to startup incubators like Fukuoka Growth Next and is known for its supportive ecosystem for early-stage companies.
Kobe has invested in promoting innovation in healthcare and medical technologies. The Kobe Biomedical Innovation Cluster is a prime example, where research institutions, pharmaceutical companies, and startups collaborate to advance medical science.
Yokohama, located near Tokyo, is recognized for its commitment to sustainability and smart city initiatives. The Yokohama Smart City Project leverages technology to enhance urban living, with innovations such as energy-efficient transportation and environmental monitoring systems.
Japanese startup programs
Startup programs have played a pivotal role in catalyzing Japan's startup ecosystem. Initiatives like the Japan External Trade Organization (JETRO) and NEDO (New Energy and Industrial Technology Development Organization) provide crucial support to startups, both domestically and internationally.
The New Energy and Industrial Technology Development Organization (NEDO) Startup Support Program offers support to startups working on innovative technologies. For example, "Ryden Dual Carbon Battery" is developed by Power Japan Plus. This battery technology garnered attention for its potential to revolutionize energy storage.
Launched by the Japanese government, J-Startup is a comprehensive program aimed at accelerating the growth of startups. For instance, Mercari, a mobile marketplace app that quickly became a unicorn and expanded its services globally.
The Ministry of Economy, Trade and Industry (METI) runs the TEPIA program to support startups involved in technology and innovation. QD Laser, a company specializing in quantum dot laser technology for applications in displays and medical devices, received support from TEPIA.
Japan also boasts numerous incubators and accelerators, such as TECH PLANTER by Leave a Nest, and Tokyo-based Samurai Incubate. These programs provide startups with mentorship, workspace, and access to funding. Examples include Spiber, a biotech company creating synthetic spider silk, and Moneytree, a personal finance app.
Many local governments in Japan are actively promoting entrepreneurship. Fukuoka City's "Startup Café," for instance, provides a supportive environment for startups and entrepreneurs. Startup Kyushu is another initiative aimed at fostering entrepreneurship in the Kyushu region.
Japanese corporations are increasingly engaging with startups through their venture arms. Companies like Sony, Panasonic, and Toyota have launched venture capital funds to invest in promising startups. Examples include Preferred Networks, specializing in deep learning technology, and Connected Robotics, which focuses on robotics solutions.
Japan has further attracted attention for its corporate venture capital (CVC) activities, with many established Japanese corporations investing in startups. These partnerships not only infuse capital into the startup ecosystem but also provide startups with valuable industry insights and mentorship.
Innovation ecosystem in Japan: The road ahead
Japan's innovation ecosystem is undeniably robust, but it continues to evolve and adapt to the changing global landscape. Japan, recognized for its world-leading R&D capabilities with quality IP assets, is providing foreign businesses with new value creation opportunities. According to WIPO Statistics Database 2020, Japan has the world's second largest number of patents in force. According to 2021 data, the country boasts a robust patent system, with over 300,000 patent applications filed annually.
Japan also invests heavily in research and development (R&D), especially green technologies, for which they have set aside $150 billion.
The nation's emphasis on research and development, coupled with its commitment to fostering startup culture, paints a promising picture for its future as a global innovation powerhouse.