Summary
Elon Reeve Musk (born June 28, 1971) is a business magnate, investor, and visionary entrepreneur. He is known for his involvement in various influential companies and his pursuit of ambitious technological advancements. Musk is the founder, CEO, and chief engineer of SpaceX, an aerospace manufacturer and space transportation company. He is also an angel investor, CEO, and product architect of Tesla, Inc., an electric vehicle and clean energy company. In addition, he serves as the owner and CEO of Twitter, Inc., the founder of the Boring Company, a tunnel construction company, and the co-founder of Neuralink and OpenAI, which focus on neurotechnology and artificial intelligence research, respectively. Musk is the president of the philanthropic Musk Foundation, through which he supports various causes.
As of May 2023, Elon Musk is recognized as the second-wealthiest person globally, according to both the Bloomberg Billionaires Index and Forbes's Real Time Billionaires list. The majority of his wealth is derived from his ownership stakes in Tesla and SpaceX, with estimates of his net worth ranging from around $167 billion (according to Bloomberg) to $176.2 billion (according to Forbes).
Born in Pretoria, South Africa, Musk briefly attended the University of Pretoria before moving to Canada at the age of 18, acquiring Canadian citizenship through his mother. He later enrolled at Queen's University and subsequently transferred to the University of Pennsylvania, where he earned bachelor's degrees in economics and physics. Musk relocated to California in 1995 to attend Stanford University but dropped out after just two days to embark on his entrepreneurial journey.
In 1995, Musk co-founded Zip2, an online city guide software company, along with his brother Kimbal. The company was later acquired by Compaq for $307 million. Musk then co-founded X.com in 1999, an online payment company that eventually merged with Confinity to become PayPal. eBay acquired PayPal in 2002 for $1.5 billion, marking a significant milestone in Musk's career.
In 2002, Musk founded SpaceX with $175.8 million, aiming to revolutionize space travel and colonization. SpaceX has since achieved several significant milestones, including the development of reusable rockets and the successful launch of the Falcon 1, Falcon 9, and Falcon Heavy rockets. The company has played a vital role in advancing private space exploration and has contracts with NASA and other organizations.
Musk became an early investor in Tesla Motors, Inc. (now Tesla, Inc.) in 2004, an electric vehicle manufacturer. He assumed the roles of chairman and product architect and eventually became CEO in 2008. Under Musk's leadership, Tesla has made significant strides in electric vehicle technology and sustainable energy solutions, promoting the adoption of clean transportation alternatives.
Throughout his career, Musk has embarked on various ventures and initiatives. He co-founded SolarCity in 2006, a solar energy company that merged with Tesla and is now known as Tesla Energy. In 2015, he co-founded OpenAI, a nonprofit organization focused on advancing artificial intelligence. Musk has also established Neuralink, a neurotechnology company aiming to develop interfaces between the human brain and computers. Furthermore, he founded the Boring Company in 2016 to address transportation infrastructure challenges by constructing tunnels for efficient urban transportation.
Elon Musk's endeavours have made him a polarizing figure, attracting both admiration and criticism. He has been known for his outspoken and at times controversial statements, which have sparked debates and garnered attention from the media and the public. Musk's involvement in spreading COVID-19 misinformation and his unscientific claims have faced scrutiny.
In 2018, Musk faced legal challenges when the U.S. Securities and Exchange Commission (SEC) sued him for tweeting false information about securing funding for a private takeover of Tesla. As part of a settlement agreement, Musk stepped down as chairman of Tesla and agreed to pay a $20 million fine.
Despite the controversies, Elon Musk continues to push the boundaries of innovation and entrepreneurship. His relentless pursuit of ambitious projects and dedication to advancing technology has made a significant impact on industries such as space exploration, electric vehicles, and sustainable energy, shaping the future of humanity's technological progress.
Biography
Childhood and family
Elon Reeve Musk was born on June 28, 1971, in Pretoria, one of the capital cities of South Africa. Musk has British and Pennsylvania Dutch ancestry. His mother is Maye Musk (née Haldeman), a model and dietitian born in Saskatchewan, Canada, and raised in South Africa. His father, Errol Musk, is a South African electromechanical engineer, pilot, sailor, consultant, and property developer, who was a half-owner of a Zambian emerald mine near Lake Tanganyika.
Musk's family was wealthy during his youth. His father was elected to the Pretoria City Council as a representative of the anti-apartheid Progressive Party, with his children sharing their father's dislike of apartheid.
Education
Musk attended Waterkloof House Preparatory School, Bryanston High School, and Pretoria Boys High School, from which he graduated. Musk applied for a Canadian passport through his Canadian-born mother, knowing that it would be easier to immigrate to the United States this way. While waiting for his application to be processed, he attended the University of Pretoria for five months; this allowed him to avoid mandatory service in the South African Defence Force.
Musk arrived in Canada in June 1989 and lived with a second cousin in Saskatchewan for a year, working odd jobs at a farm and lumber mill. In 1990, he entered Queen's University in Kingston, Ontario. Two years later, he transferred to the University of Pennsylvania, where he completed studies for a Bachelor of Arts degree in physics and a Bachelor of Science degree in economics from the Wharton School in 1995.
In 1994, Musk held two internships in Silicon Valley: one at the energy storage startup Pinnacle Research Institute, which investigated electrolytic ultracapacitors for energy storage, and another at the Palo Alto–based startup Rocket Science Games. In 1995, he was accepted to a Doctor of Philosophy (PhD) program in materials science at Stanford University. However, Musk decided to join the Internet boom instead and applied for a job at Netscape, to which he reportedly never received a response.
Business career
Zip2
In 1995, Musk, his brother Kimbal, and Greg Kouri founded Zip2. Errol Musk provided them with $28,000 in funding. The company developed an Internet city guide with maps, directions, and yellow pages, and marketed it to newspapers. They worked at a small rented office in Palo Alto, Musk coding the website every night. Eventually, Zip2 obtained contracts with The New York Times and the Chicago Tribune.
X.com and PayPal
Later in 1999, Musk co-founded X.com, an online financial services and e-mail payment company. X.com was one of the first federally insured online banks and over 200,000 customers joined after its initial months of operation. Even though Musk founded the company, investors regarded him as inexperienced and replaced him with Intuit CEO Bill Harris by the end of the year.
In 2000, X.com merged with online bank Confinity to avoid competition, as Confinity's money-transfer service PayPal was more popular than X.com's service. Musk then returned as CEO of the merged company. His preference for Microsoft over Unix-based software caused a rift among the company's employees, and led Peter Thiel, Confinity's founder, to resign. With the company suffering from compounding technological issues and the lack of a cohesive business model, the board ousted Musk and replaced him with Thiel in September 2000. Under Thiel, the company focused on the money-transfer service and was renamed PayPal in 2001.
SpaceX
In early 2001, Musk became involved with the nonprofit Mars Society and discussed funding plans to place a growth chamber for plants on Mars. In October of the same year, he travelled to Moscow with Jim Cantrell and Adeo Ressi to buy refurbished intercontinental ballistic missiles (ICBMs) that could send the greenhouse payloads into space. He met with the companies NPO Lavochkin and Kosmotras; however, Musk was seen as a novice and the group returned to the United States empty-handed. In February 2002, the group returned to Russia with Mike Griffin (president of In-Q-Tel) to look for three ICBMs. They had another meeting with Kosmotras and were offered one rocket for $8 million, which Musk rejected. He instead decided to start a company that could build affordable rockets. With $100 million of his own money, Musk founded SpaceX in May 2002 and became the company's CEO and Chief Engineer.
SpaceX attempted its first launch of the Falcon 1 rocket in 2006. Though the rocket failed to reach Earth orbit, it was awarded a Commercial Orbital Transportation Services program contract from NASA Administrator Mike Griffin later that year. After two more failed attempts that nearly caused Musk and his companies to go bankrupt, SpaceX succeeded in launching Falcon 1 into orbit in 2008.
Starlink
In 2015, SpaceX began the development of the Starlink constellation of low-Earth-orbit satellites to provide satellite Internet access, with the first two prototype satellites launched in February 2018. A second set of test satellites, and the first large deployment of a piece of the constellation, occurred in May 2019, when the first 60 operational satellites were launched. The total cost of the decade-long project to design, build, and deploy the constellation is estimated by SpaceX to be about $10 billion. Some critics, including the International Astronomical Union, have alleged that Starlink blocks the view of the sky and poses a collision threat to spacecraft.
During the 2022 Russian invasion of Ukraine, Musk sent Starlink terminals to Ukraine to provide Internet access and communication, an action praised by Ukrainian President Volodymyr Zelenskyy.
SpaceX also designs and launches custom military satellites for the Space Development Agency as part of a new missile defence system in low Earth orbit.
Tesla
Tesla, Inc.—originally Tesla Motors—was incorporated in 2003 by Martin Eberhard and Marc Tarpenning, who financed the company until the Series A round of funding. Both men played active roles in the company's early development prior to Musk's involvement. Musk led the Series A round of investment in February 2004; he invested $6.5 million, became the majority shareholder, and joined Tesla's board of directors as chairman. Musk took an active role within the company and oversaw Roadster product design but was not deeply involved in day-to-day business operations.
Musk assumed leadership of the company as CEO and product architect in 2008. A 2009 lawsuit settlement with Eberhard designated Musk as a Tesla co-founder, along with Tarpenning and two others. As of 2019, Musk was the longest-tenured CEO of any automotive manufacturer globally.
Tesla first built an electric sports car, the Roadster, in 2008. With sales of about 2,500 vehicles, it was the first serial production all-electric car to use lithium-ion battery cells.Tesla began delivery of its four-door Model S sedan in 2012.A cross-over, the Model X was launched in 2015. A mass-market sedan, the Model 3, was released in 2017. The Model 3 is the all-time bestselling plug-in electric car worldwide, and in June 2021 it became the first electric car to sell 1 million units globally.
SEC lawsuit
In 2018, Musk was sued by the SEC for a tweet claiming that funding had been secured for potentially taking Tesla private. The lawsuit characterized the tweet as false, misleading, and damaging to investors, and sought to bar Musk from serving as CEO of publicly traded companies. Two days later, Musk settled with the SEC, without admitting or denying the SEC's allegations. As a result, Musk and Tesla were fined $20 million each, and Musk was forced to step down for three years as Tesla chairman but was able to remain as CEO.
SolarCity and Tesla Energy

Musk provided the initial concept and financial capital for SolarCity, which his cousins Lyndon and Peter Rive founded in 2006. By 2013, SolarCity was the second-largest provider of solar power systems in the United States. In 2014, Musk promoted the idea of SolarCity building an advanced production facility in Buffalo, New York, triple the size of the largest solar plant in the United States. Construction of the factory started in 2014 and was completed in 2017. It operated as a joint venture with Panasonic until early 2020.
Tesla acquired SolarCity for over $2 billion in 2016 and merged it with its battery unit to create Tesla Energy. The deal's announcement resulted in a more than 10% drop in Tesla's stock price. At the time, SolarCity was facing liquidity issues. Multiple shareholder groups filed a lawsuit against Musk and Tesla's directors, claiming that the purchase of SolarCity was done solely to benefit Musk and came at the expense of Tesla and its shareholders.
Neuralink

In 2016, Musk co-founded Neuralink, a neurotechnology startup company, with an investment of $100 million. Neuralink aims to integrate the human brain with artificial intelligence (AI) by creating devices that are embedded in the brain to facilitate its merging with machines. Such technology could enhance memory or allow the devices to communicate with software.
Neuralink has conducted further animal testing on Macaque monkeys at the University of California, Davis' Primate Research Center. In 2021, the company released a video in which a Macaque played the video game Pong via a Neuralink implant. The company's animal trials—which have caused the deaths of some monkeys—have led to claims of animal cruelty. The Physicians Committee for Responsible Medicine has alleged that Neuralink's animal trials have violated the Animal Welfare Act.
Twitter
Musk expressed interest in buying Twitter as early as 2017. In January 2022, Musk started purchasing Twitter shares, reaching a 5% stake in the company in March; by April, he owned a 9% stake, making him the largest shareholder. He did not file the necessary SEC paperwork within 10 days of his stake passing 5%, a violation of U.S. securities laws. When he did publicly disclose his investment in an SEC 13G filing on April 4, Twitter shares experienced the largest intraday price surge since the company's 2013 IPO. The revelation that Musk had acquired a significant stake in Twitter followed Musk's March tweets in which he questioned Twitter's commitment to freedom of speech and floated creating a rival social media site, although the comments were made after he had acquired 7.5% of Twitter's stake.
The acquisition was officially completed on October 27. Immediately after the acquisition Musk fired top Twitter executives, including CEO Parag Agrawal, whom he replaced as CEO. He quickly instituted an $8 monthly subscription for a "blue check", and laid off a significant portion of the company's staff.
---
Vision
Musk has stated that artificial intelligence poses the greatest existential threat to humanity. He has warned of a "Terminator-like" AI apocalypse and suggested that the government should regulate its safe development. In 2015, Musk was a cosignatory, along with Stephen Hawking and hundreds of others, of the Open Letter on Artificial Intelligence, which called for the ban of autonomous weapons. Musk's AI stances have been called alarmist and sensationalist by critics such as computer scientist Yann LeCun and Meta CEO Mark Zuckerberg and led the think tank Information Technology and Innovation Foundation to award Musk its Annual Luddite Award in 2016.
Musk has described climate change as the greatest threat to humanity after AI, and has advocated for a carbon tax. Musk was a critic of President Donald Trump's stance on climate change, and resigned from two presidential business advisory councils following Trump's 2017 decision to withdraw the United States from the Paris Agreement.
Musk has long promoted the colonization of Mars and argues that humanity should become a "multiplanetary species". He has suggested the use of nuclear weapons to terraform Mars. He envisioned establishing a direct democracy on Mars, with a system in which more votes would be required to create laws than remove them.
---
Recognition and Awards
Business magnate and industrial designer Elon Musk is recognized for his efforts to combat global warming. For his renewable energy work and advocacy, Musk has received several environmentalist awards, including the National Wildlife Federation's Connie Award and a Global Green award. In part for his contributions to space travel, Musk was elected a Fellow of the Royal Society in 2018, was listed among the Time 100 Most Influential People in the World in 2010, 2013, 2018 and 2021, and was ranked joint-first on the Forbes list of the "Most Innovative Leaders of 2019". On December 13, 2021 Time magazine named Musk Person of the Year.
---
References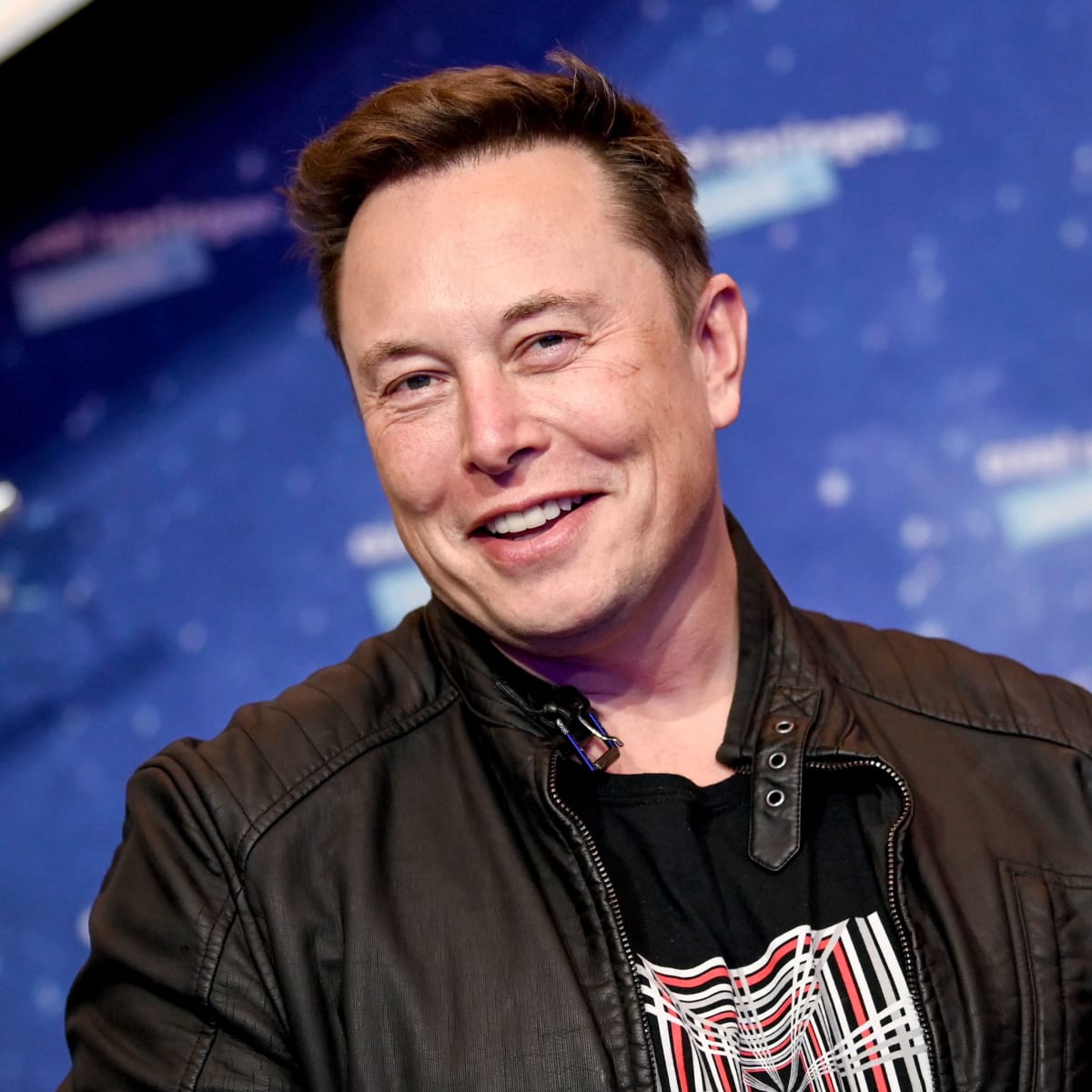 Residence
Austin, Texas, United States
Occupation
Founder, CEO, and chief engineer of SpaceX, CEO and product architect of Tesla, Inc., Founder of the Boring Company and X.com (now part of PayPal), Co-founder of Neuralink, OpenAI, and Zip2, President of the Musk Foundation, CEO of Twitter, Inc.
Known for
Founder CEO of Tesla, SpaceX, Billionaires, Leadership, Entrepreneurship, Twitter, Dogecoin
Accolades
National Wildlife Federation's Connie Award; Global Green award; Fellow of the Royal Society in 2018; Time 100 Most Influential People in the World in 2010, 2013, 2018 and 2021; Joint-first on the Forbes list of the "Most Innovative Leaders of 2019"; Time magazine Person of the Year 2021
Education
University of Pennsylvania (BA, BS)