In recent discussions at the Bloomberg Sustainability Summit held in London on 29 June, industry leaders highlighted the urgency and benefits of prioritizing sustainability and ESG considerations.
The importance of sustainability and environmental, social, and governance (ESG) practices has become increasingly evident as we face the challenges of climate change and global resource depletion. By exploring key takeaways from the summit, we will be able to emphasize the significance of ESG integration, climate change action, and the transition to a carbon-neutral future.
Urgent Need for Climate Action
ESG integration involves considering environmental impact, social responsibility, and effective governance practices in decision-making processes. During the summit's opening, Michael R. Bloomberg, Founder of Bloomberg LP, highlighted the urgency of addressing climate change and emphasized the visible impacts, such as devastating forest fires, increased storms and floods, and their financial implications.
Bloomberg stated: "And some of the things that they've been growing will no longer grow in the United States when you turn on the television or just look outside your window. You can see these forest fires, you can see the droughts. But their homes are going to be flooded if they live near the ocean… We've got these organizations to lobby the companies as investors in those companies, as employees of those companies, as customers of those companies, and say: "We are not going to buy your product, work there, invest in unless you do something to help me make sure that my family has a future, and the results of that are present".
Commitment to Sustainability
With science-based targets and a focus on supporting small and medium-sized enterprises (SMEs) in their climate transition, companies are better positioned to attract and retain talent, meet evolving consumer demands for environmentally responsible products and services, and access investment opportunities.
Alison Rose, Group CEO of NatWest Group, participated in a panel discussion at the event and shared insights on NatWest's contributions to sustainability. Rose expressed her concern, stating, "We (the world) are falling behind" in terms of providing new regulations and preventing the world from inevitable climate consequences. She stressed the need for increased momentum and highlighted NatWest as one of the few banks with science-based targets.
Rose also mentioned the significant contribution of SMEs to carbon emissions, with the agriculture sector representing 10 percent of emissions in the UK. NatWest aims to spend 100 billion pounds on climate transition assistance for SMEs and has already delivered 40 billion pounds towards this goal.
Harnessing Technology and Data for Sustainability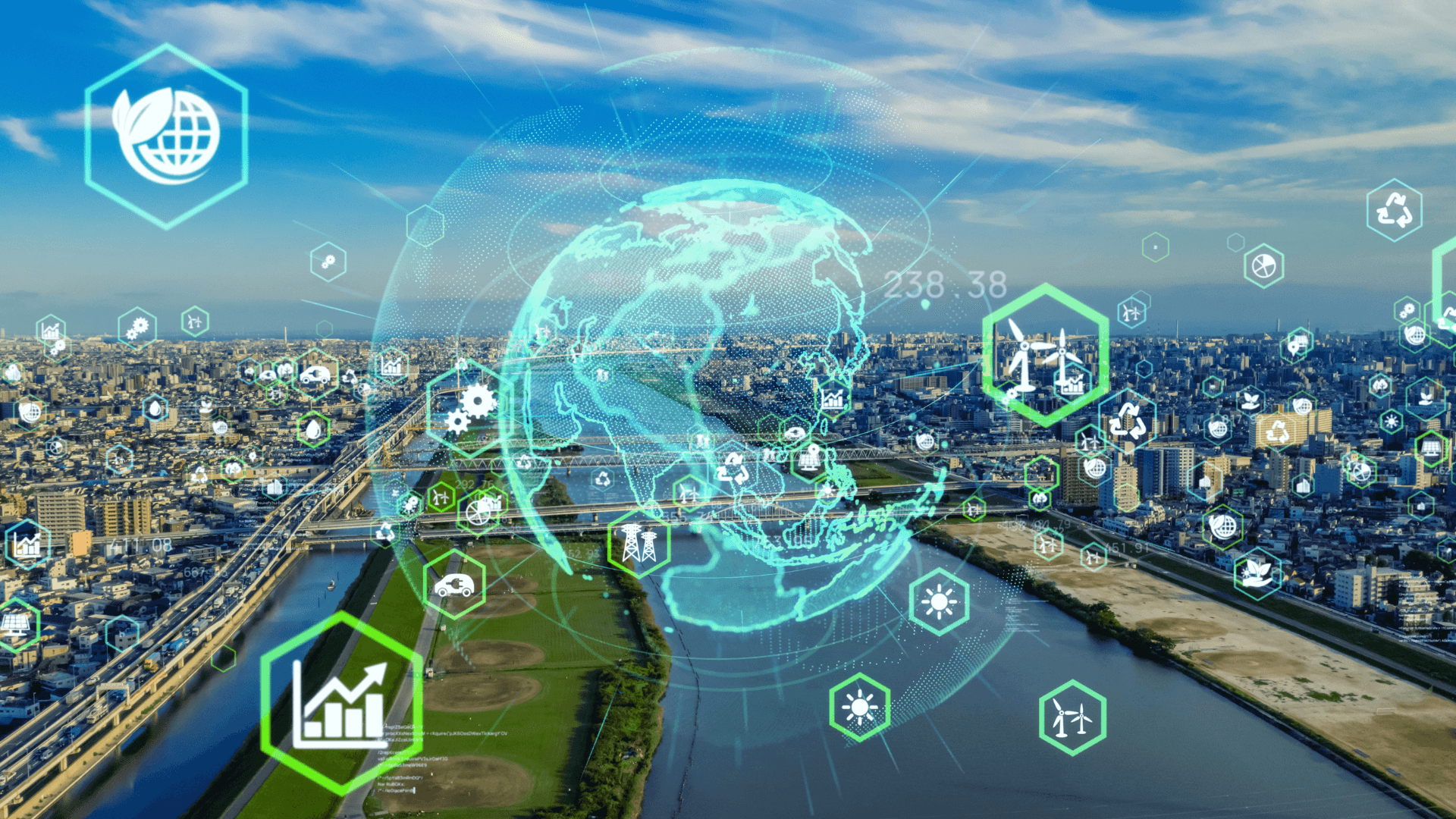 Business always feels the need to align technological advancements with specific goals and context, emphasizing the power of leveraging data to drive progress and communicate impact effectively.
"Don't wait to think about technology and data. After you've figured out what you need to do, bring technology and data upfront in that and that project, and read how you contextualize what you are sharing," said Ben Taylor, Global Strategy & Markets Leader at EY, sitting at one of the tech-related panels of the summit.
Indeed the world of innovation constantly requires being in the loop and keeping up to date with the emerging technologies that are no secret one of the most useful tools to improve the conditions of living and therefore contribute to sustainability practices.
Future Developments and Innovations
As the global focus intensifies on sustainability, there is growing anticipation surrounding advancements in technologies. When asked about their interests in future sustainability developments at the Summit, the panellists identified three key areas. Raed Albasseet from Red Sea Global expressed curiosity about quantum technologies and their potential impact on sustainability solutions while Daniel Palme from Schneider Electric highlighted generative artificial intelligence (AI) as a promising field for driving innovative sustainability approaches. Lastly, carbon calculators garnered attention as a crucial tool to measure and manage carbon emissions effectively.
As we face the challenges posed by climate change and depleting resources, it is evident that integrating ESG considerations into business operations is crucial for long-term success. Embracing sustainability as a core principle not only ensures a more sustainable world but also provides a competitive advantage in an increasingly conscious marketplace. By prioritizing ESG factors, taking action on climate change, and striving for a carbon-neutral future, businesses can position themselves as leaders in sustainability and contribute to building a resilient future for generations to come. During such opportunities for an open dialogue as the Bloomberg Sustainability Summit, industry leaders emphasize the urgency of climate action and the need for collective efforts from companies, employees, investors, and customers to drive sustainable change. By prioritizing sustainable practices and advocating for positive environmental and social impact, businesses need to contribute to a better future for communities and families.