After being ranked amongst the top 1000 YouTube Channels in tech by Social Blade, author and tech entrepreneur Dinis Guarda presents TechABC, a new series designed to showcase the latest inventions, products, brands and gadgets in the ever-evolving world of technology. In its first episode, Dinis showcases a growing tech trend: 3D Printing and reviews Creality Ender-5 S1 3D Printer, the latest rendition of its sturdy cube printer. The first episode is live now.
The modern era of technology marks a profound and transformative period in human history, characterised by an unprecedented acceleration of technological advancements that have reshaped virtually every aspect of our lives. With the advent of digital revolution, AI, ML, IoT, 3D printing, spatial computing, and augmented reality, the modern era of technology has spurred significant advancements in fields like biotechnology, nanotechnology, and renewable energy.
Dinis Guarda presents TechABC to keep the audience up-to-date with cutting-edge developments in tech, while also shedding light on the practical application and management of various tech-related aspects.
"Amidst a sea of cynicism and skepticism, TechABC stands as a beacon of clarity, revealing the true rewards and possibilities of technological progress. With this series, we forge a path to keep our audience informed about the strategic management of emergent tech that will shape a brighter tomorrow", says Dinis Guarda, Founder and CEO of Ztudium Group.
TechABC Episode 1: Unveiling Creality Ender-5 S1 3D Printer
3D printing, also known as additive manufacturing, is a revolutionary technology that has transformed traditional manufacturing processes. It enables the creation of three-dimensional objects by layering materials one on top of the other based on a digital design. With its ability to produce intricate and customised designs, 3D printing has opened up new frontiers in product development, rapid prototyping, and even medical applications like creating personalized implants and prosthetics.
The global 3D printing market size was valued at $18.33 billion in 2022 & is projected to grow from $22.40 billion in 2023 to $105.99 billion by 2030, exhibiting a CAGR of 24.9% during the forecast period.
In the first episode of TechABC, Dinis introduced the latest design, Ender-5 S1 3D Printer by Creality, a top global manufacturer of 3D printers. With a motion system offering 2000mm/s² acceleration and up to 250mm/s printing speed, Ender-5 S1 3D Printer guarantees fast and efficient printing. The printer's all-metal cube frame design and Cartesian structure ensure stability, further reinforced by two Z-axis 12mm Linear Shafts and profile gussets. Each X/Y/Z axis is driven by high-precision stepper motors, providing reliable and precise motion.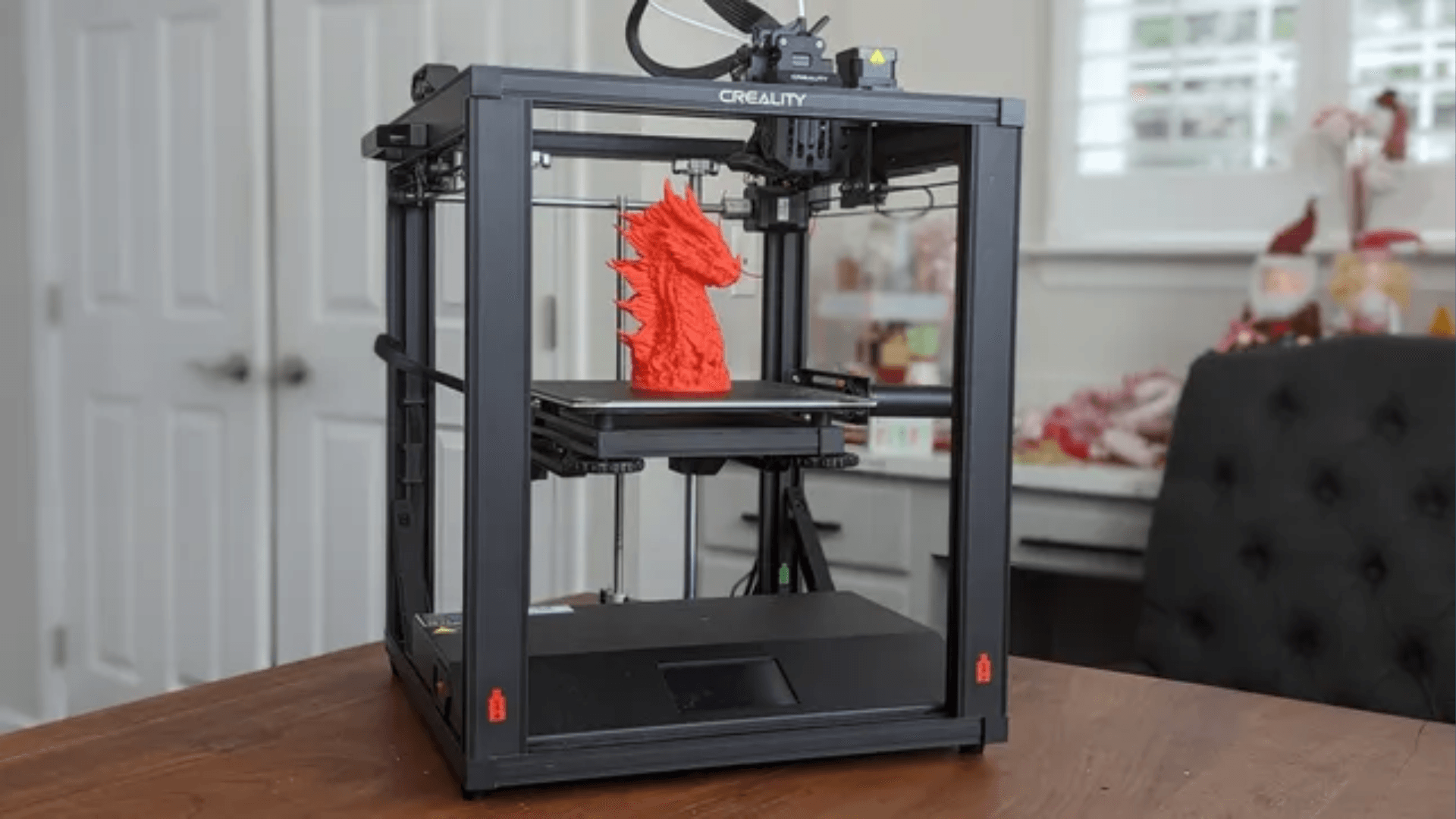 The Ender-5 S1's print area measures 220x220x280mm, accommodating most projects, and it is equipped with an all-in-one hotend and extruder design for improved functionality. The printer's control board and motors enable a print speed of up to 120mm/s with the standard nozzle, and settings can be adjusted for even higher speeds, reaching up to 250mm/s. The nozzle temperature can go up to 300ºC, and the heated bed can reach 110ºC, maximising material compatibility.
The printer features a direct extruder called "Sprite," equipped with dual gears and a 1:3.5 gear ratio, ensuring a powerful and uniform 80N extrusion force. This makes it ideal for printing with flexible filaments like TPU. The hotend includes a titanium alloy heatbreak, corrugated heatsink, and a large melting chamber, allowing for high-temperature printing up to 300? with minimal risk of clogging.
The "Urus" air ducts and a large 5015 fan provide efficient cooling, ensuring better overhangs, bridges, and overall print quality. The printer also features a user-friendly 4.3-inch touchscreen with a tabbed interface, offering easy adjustment of temperature PID control.
In addition to highlighting these product specifications, Dinis said:
"The printer is easy-to-assemble and manage because of its size. It is a consumer-friendly product and affordable."
TechABC: Holding a relevance in the modern world
TechABC series serves as a valuable resource for tech enthusiasts, professionals, and curious minds alike, offering insights into managing technology, software, machines, and the latest news. Whether it's the latest breakthroughs in artificial intelligence, advancements in smart gadgets, or revolutionary software solutions, TechABC ensures that its viewers are informed about the transformative tech innovations shaping our world.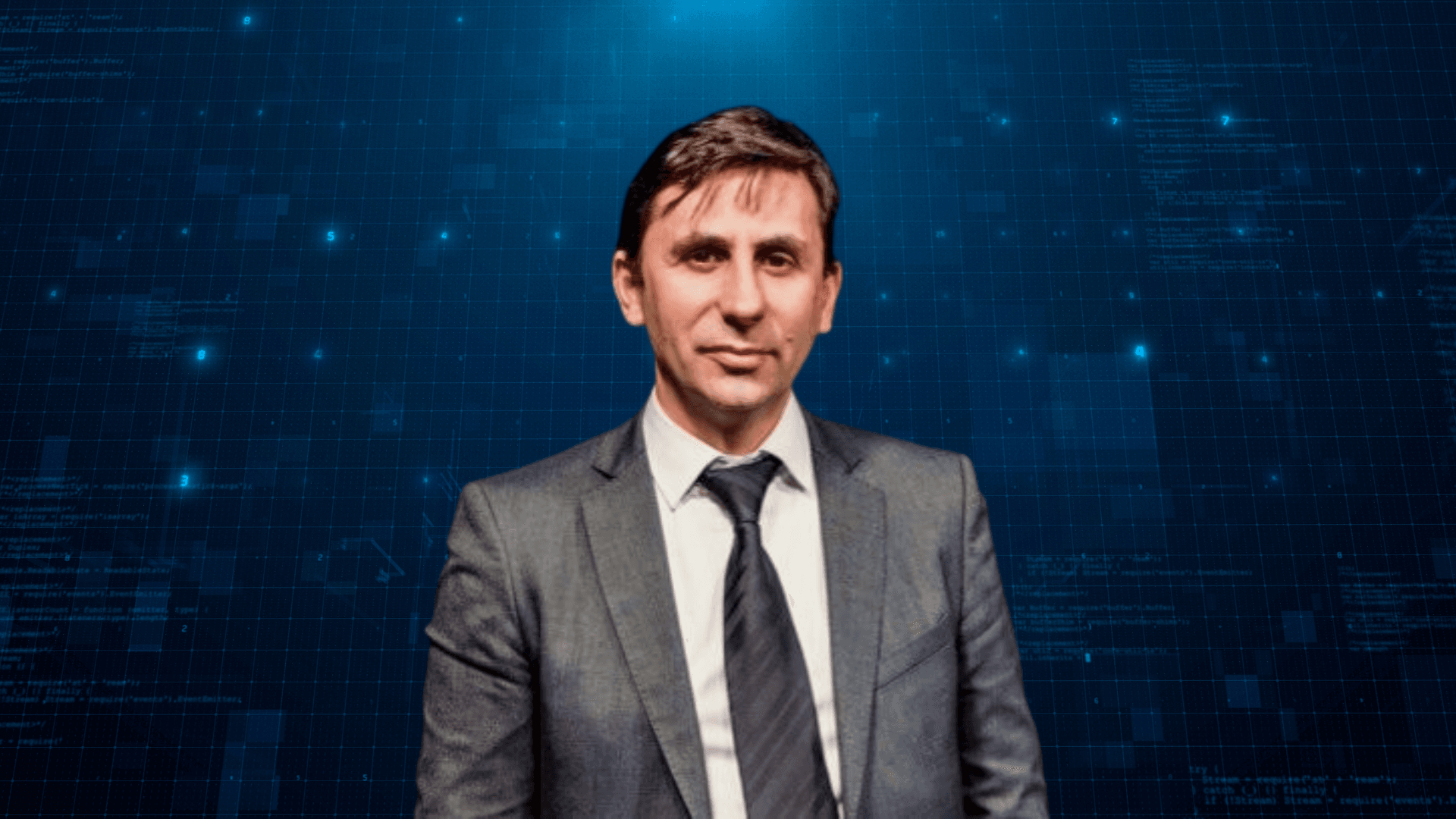 One of the series' key strengths lies in its focus on relevance and practicality. TechABC goes beyond mere technological marvels and also delves into the application side of tech. Through in-depth tech reviews and examinations of innovative solutions, the audience gains valuable knowledge about the real-world impact of these technological advancements.
"As a creator of technology products, I have always been involved in discovering new ways where technology can provide relevant solutions for our everyday lives. TechABC is one of my such efforts where I present my personal experiences and global reviews and feedbacks about latest gadgets and innovations. The series acts as a guide, helping viewers navigate the ever-changing landscape of tech, making informed decisions and staying ahead in this fast-paced digital age.", says Dinis.
With an engaging and accessible format, TechABC strikes a balance between captivating storytelling and informative content. Whether it's exploring groundbreaking startups, unveiling exciting gadgets, or profiling tech personalities who are shaping the industry, the series takes along its global audience in its pursuit of knowledge and inspiration.