China
Country
Summary
Creality 3D is an internationally renowned 3D printer manufacturer, national high-tech enterprise, and a pioneer in the R&D and mass production of FDM and resin 3D printers in China. The company has been committed to applying 3D printers into market, delivering efficient and cost-effective integrated 3D printing solutions for individuals, families, schools and enterprises, and having more than 40 patents with consumer, industrial and educational 3D printer.
Headquartered in Shenzhen, Creality 3D has branches in Beijing, Shanghai and Wuhan, and cooperates with colleges and universities to build an industry-university-research teaching and internship base. It has a complete set of R&D, manufacturing and after-sales service system and strong technological strength. With a total area of 30,000m2 , a team of over 1,000 employees, and monthly production capacity of over 800,000 units, Creality 3D also has a large-scale R&D center and 3D printing laboratories and Creality research institute.
Creality products have been sold to more than 100 countries and regions and have been ranked in the top of the global 3D printer sales list for a long time.
---
History
Creality was jointly launched by Chen Chun, Ao Danjun, Liu Huilin, and Tang Jingke. In March 2018, the company achieved a major milestone with the launch of the Ender 3 Printer, which quickly gained popularity among 3D printing enthusiasts and professionals for its reliable performance and affordability.
Building on its success, Creality continued to innovate and expand its offerings. In January 2020, the company unveiled its 3D printing platform, Creality Cloud, providing users with a seamless and integrated experience for managing and executing their printing projects.
The momentum carried into April 2021 when Creality introduced an entry-level 2K monochrome resin 3D printer, further diversifying its product lineup and catering to a broader range of users with varying needs and preferences.
In 2021, Creality took part in the Space Robotics Project in Brazil, providing 250 printers to schools to support the Robótica Espacial initiative. Additionally, our brand ambassador Kyle Reeser traveled to Tanzania to assist disabled groups in creating medical braces using our machines. These efforts reflect our commitment to making a positive impact on society by sharing our expertise and resources with those in need.
---
Mission
The mission of Creality is two-fold: to be a leading advocate for 3D printing and to fulfill our social responsibilities. As "The 3D Printing Evangelist", the company is dedicated to making 3D printing more widely adopted and accessible worldwide. Through continuous innovation driven, it strives to enhance user experiences and cater to the diverse and evolving demands of the global market.
---
Vision
Creality's vision is to be at the forefront of 3D printing technology and innovation, pioneering advancements that shape the future of manufacturing and creativity. It aspires to be the driving force behind the widespread adoption and accessibility of 3D printing globally, empowering individuals, businesses, and industries to unlock limitless possibilities through this transformative technology.
With a focus on cultural diversity and understanding, Creality aims to be a globally recognised brand that caters to the unique needs and preferences of users worldwide. Its vision is to continue developing smarter, faster, and more affordable 3D printers, enabling people from all walks of life to harness the power of additive manufacturing for a multitude of applications. By fostering a culture of continuous improvement and collaboration, Creality is dedicated to providing cutting-edge solutions that inspire creativity, fuel innovation, and empower communities to shape a brighter and more sustainable future.
---
Key Team
---
Recognition and Awards
Creality has been lauded for their popular Ender series, including the Ender-3 and Ender-5, which have received widespread acclaim from both professionals and hobbyists. These printers have been awarded for their exceptional performance, reliability, and affordability, making them a top choice in the 3D printing community. In addition to their Ender series, Creality's CR-10 series, known for its larger build volumes and precise printing capabilities, has also received recognition for its versatility and high-quality output. These printers have been praised for their ability to handle complex projects and deliver consistent results.
---
Products and Services
Creality, a leading player in the 3D printing industry, offers a diverse range of products and services that cater to the needs of professionals, hobbyists, educators, and businesses alike. At the core of their offerings are their high-quality 3D printers, renowned for their reliability, affordability, and innovative features.
Their product lineup includes popular series like the Ender and CR-10, known for their outstanding performance and versatility. Creality's Ender series, such as the Ender-3 and Ender-5, appeals to entry-level users and DIY enthusiasts due to their user-friendly designs and budget-friendly prices. On the other hand, the CR-10 series, exemplified by the CR-10 and CR-10S, are celebrated for their larger build volumes and precise printing capabilities, making them suitable for professional use and larger-scale projects.
Beyond 3D printers, Creality offers an array of upgrades, accessories, and consumables to enhance the printing experience. Users can find a wide selection of nozzles, hotends, build surfaces, and filament options, ensuring compatibility and optimal performance with their Creality printers.
In addition to their hardware offerings, Creality provides a comprehensive set of services and resources. Creality Cloud, their 3D printing platform, allows users to manage, share, and execute their printing projects seamlessly. The company also maintains an active and vibrant community where users can exchange ideas, seek advice, and showcase their creations.
For those seeking guidance and support, Creality offers customer support, technical assistance, and educational resources to help users navigate the world of 3D printing with confidence. With a commitment to innovation and customer satisfaction, Creality continues to evolve its products and services, empowering individuals and businesses to embrace the boundless possibilities of 3D printing.
---
References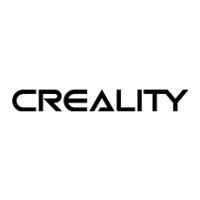 Products/ Services
3D Printer, 3D Printer Parts, 3D Printer Accessory
Number of Employees
500 - 1000
Headquarters
18F, JinXiuHongDu Building, Meilong Blvd., Longhua Dist., Shenzhen, China 518131
Company Type
Private company limited by shares or Ltd
Company Registration
6351184 (US Patent)