Apple, Alphabet, Microsoft, Meta, and many more….. The top tech companies of the world have revolutionised the way we live, work, and communicate, ultimately shaping the digital era in its modern sense. However, behind these iconic brands are the visionaries and leaders who have steered them to their current global standing. Let's delve a little more into their work and understand how these top leaders are making the world a better place for all.
In the fast-paced world of technology, visionary leaders play a crucial role in guiding companies towards their path of success. These tech leaders possess the unique ability to foresee industry trends, identify opportunities, and shape a compelling vision that inspires their teams. By aligning their company's goals with their vision, these leaders drive innovation, foster growth, and create a lasting impact in the tech industry.
Here are the top tech leaders that are making the world a better place with their visionary work in diverse areas:
Tim Cook: Advocating DE&I principles at work and in life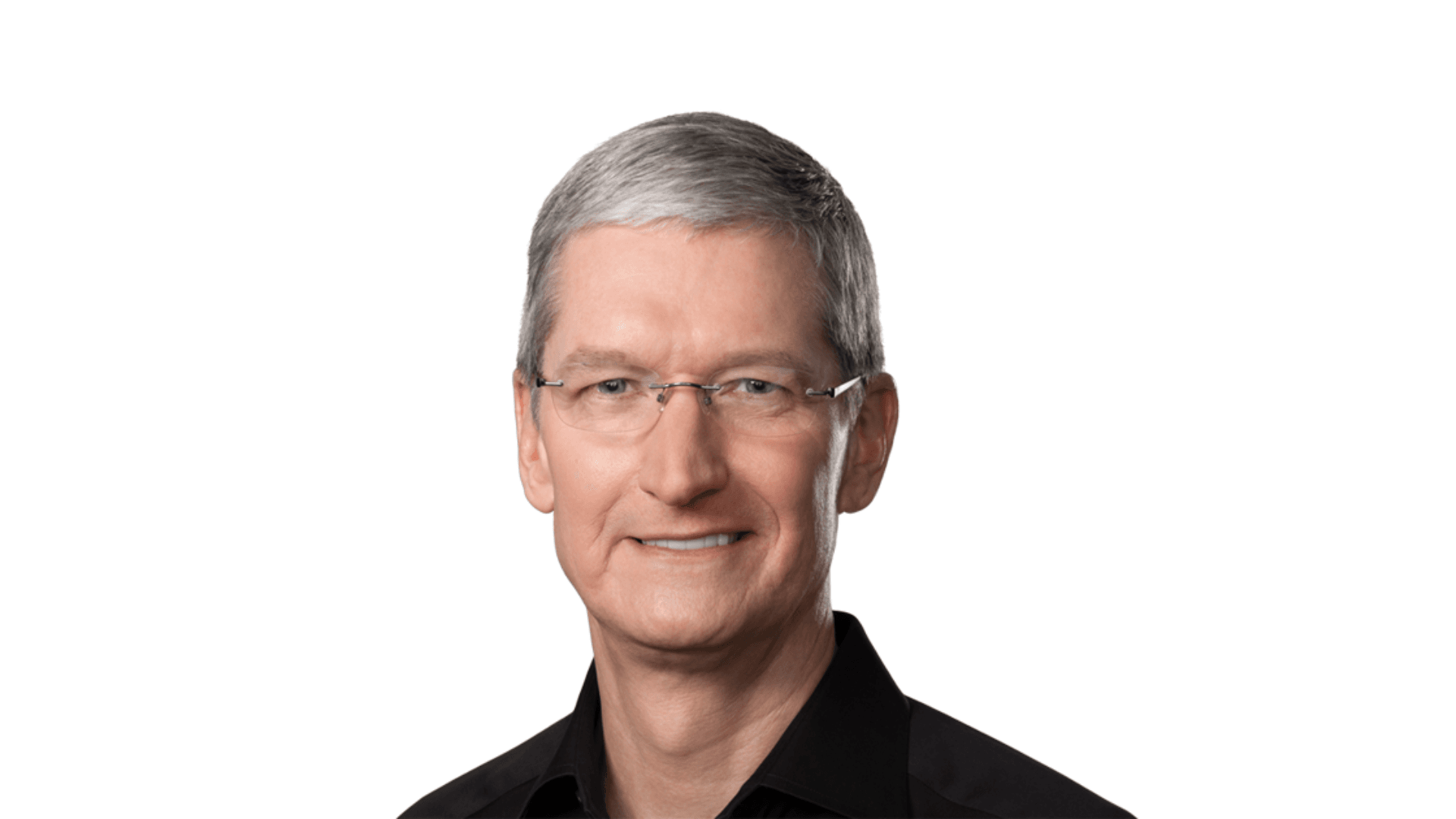 Timothy Donald Cook (born November 1, 1960) is an American business executive and the current chief executive officer of Apple Inc. He has held this position since 2011, following the tenure of Apple co-founder Steve Jobs.
Originally from humble origins, Tim grew up in Southern Alabama with his father who was a shipyard worker and his mother who was a pharmacist. A Bachelor of Science degree in Industrial Engineering from Auburn University and an MBA from Duke University, where he was a Fuqua Scholar, Tim has played a key role in the continued development of strategic reseller and supplier relationships, after Steve Jobs. Under his leadership, Apple experienced significant financial success. From 2011 to 2020, the company's revenue and profit doubled, and its market value rose from $348 billion to $3 trillion.
Throughout his tenure as CEO, Tim has been an advocate for various causes and initiatives. He has voiced his support for political reforms related to international and domestic surveillance, cybersecurity, American manufacturing, and environmental preservation.
In 2014, Tim came out as gay in an opinion piece by Bloomberg. Although he typically maintains a high level of privacy around his life, he has said that he hopes this openness will help young LQBTQIA+ people. He has actively aimed to increase diversity at Apple. He introduced an annual Diversity and Inclusion report and revealed his focus on hiring candidates from minority groups.
When Tim started at Apple, the leadership was mainly white and male, but soon after becoming CEO Cook added three women to the executive committee and proactively recruited directors from minority groups.
Sundar Pichai: A preparator of climate action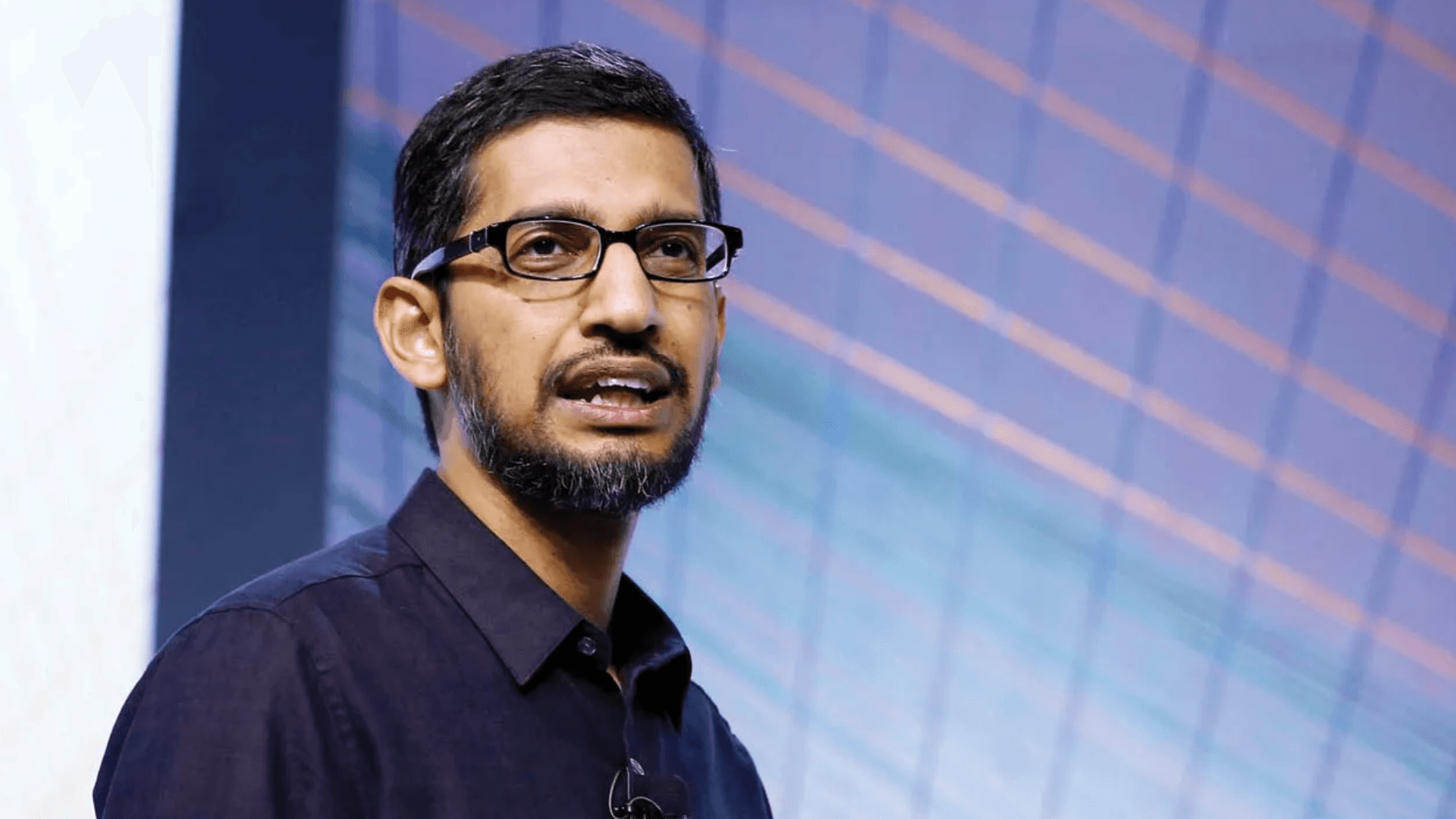 Sundar Pichai is an Indian-American business executive and the CEO of Alphabet Inc. and its subsidiary, Google LLC. He was born on July 12, 1972, in Chennai, Tamil Nadu, India. Pichai joined Google in 2004 and played a significant role in developing several key products, including Google Chrome, Chrome OS, and Android.
Pichai gained widespread recognition in 2015 when he was appointed as the CEO of Google, taking over from co-founder Larry Page. Under his leadership, Google expanded its product portfolio, focusing on artificial intelligence, cloud computing, and hardware devices. Pichai oversaw the company's reorganisation in 2015, which resulted in the creation of Alphabet Inc. as Google's parent company, and led it to become a company worth $1.53 trillion.
Besides leading Google at the forefront of innovation, Sundar is also making significant efforts to realise carbon-free vision by 2030. In one of his notes, he highlights:
"Since 2017 we've been matching all of our annual electricity consumption with 100 percent renewable energy. Now we're going even further: By 2030 Google is aiming to run our business on carbon-free energy everywhere, at all times.
We'll enable 5 GW of new carbon-free energy across our key manufacturing regions by 2030 through investment. We expect this to spur more than $5 billion in clean energy investments, avoid the amount of emissions equal to taking more than 1 million cars off the road each year, and create more than 8,000 clean energy jobs."
He is equally keen on making our cities contributing to a carbon neutral future. Highlighting Google solutions in this regard, he highlights:
"Cities create 70 percent of the world's emissions. Our Google Environmental Insights Explorer helps more than 100 cities to track and reduce their building and transportation carbon emissions and maximise their renewable energy use, by informing them of their solar potential. Today, we're expanding this tool to 3,000 cities worldwide.
We're also committing to help more than 500 cities and local governments globally reduce a total of 1 gigaton of carbon emissions annually by 2030—that's the equivalent of the annual carbon emissions of a country the size of Japan."
Satya Nadella: Technology should enable an inclusive growth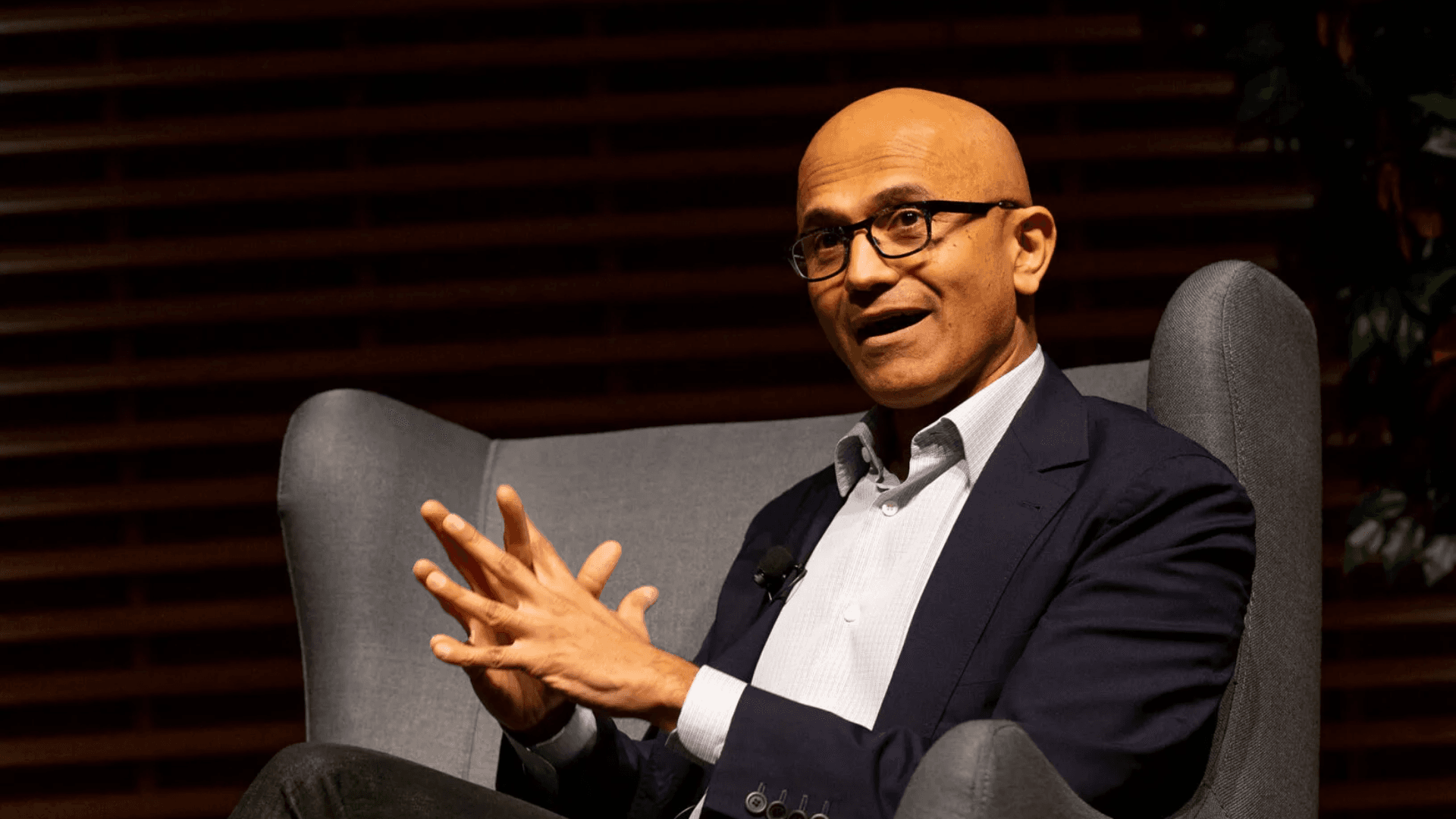 Satya Narayana Nadella is an Indian-American business executive and the CEO of Microsoft Corporation. He was born on August 19, 1967, in Hyderabad, India. Nadella joined Microsoft in 1992 and became its CEO in February 2014, succeeding Steve Ballmer.
Under his leadership, Microsoft has undergone a significant transformation, focusing on cloud computing and AI-driven technologies. Nadella played a crucial role in shifting Microsoft's strategy towards a cloud-first, mobile-first approach, leading to the success of products such as Microsoft Azure and Office 365.
Known for his inclusive and empathetic leadership style, Nadella has prioritised diversity and inclusion within Microsoft, emphasising the importance of empowering employees and fostering a culture of innovation. He has championed initiatives aimed at promoting accessibility, ethics in AI, and digital skills development.
Jeff Bezos: Making innovation accessible and seamless for everyone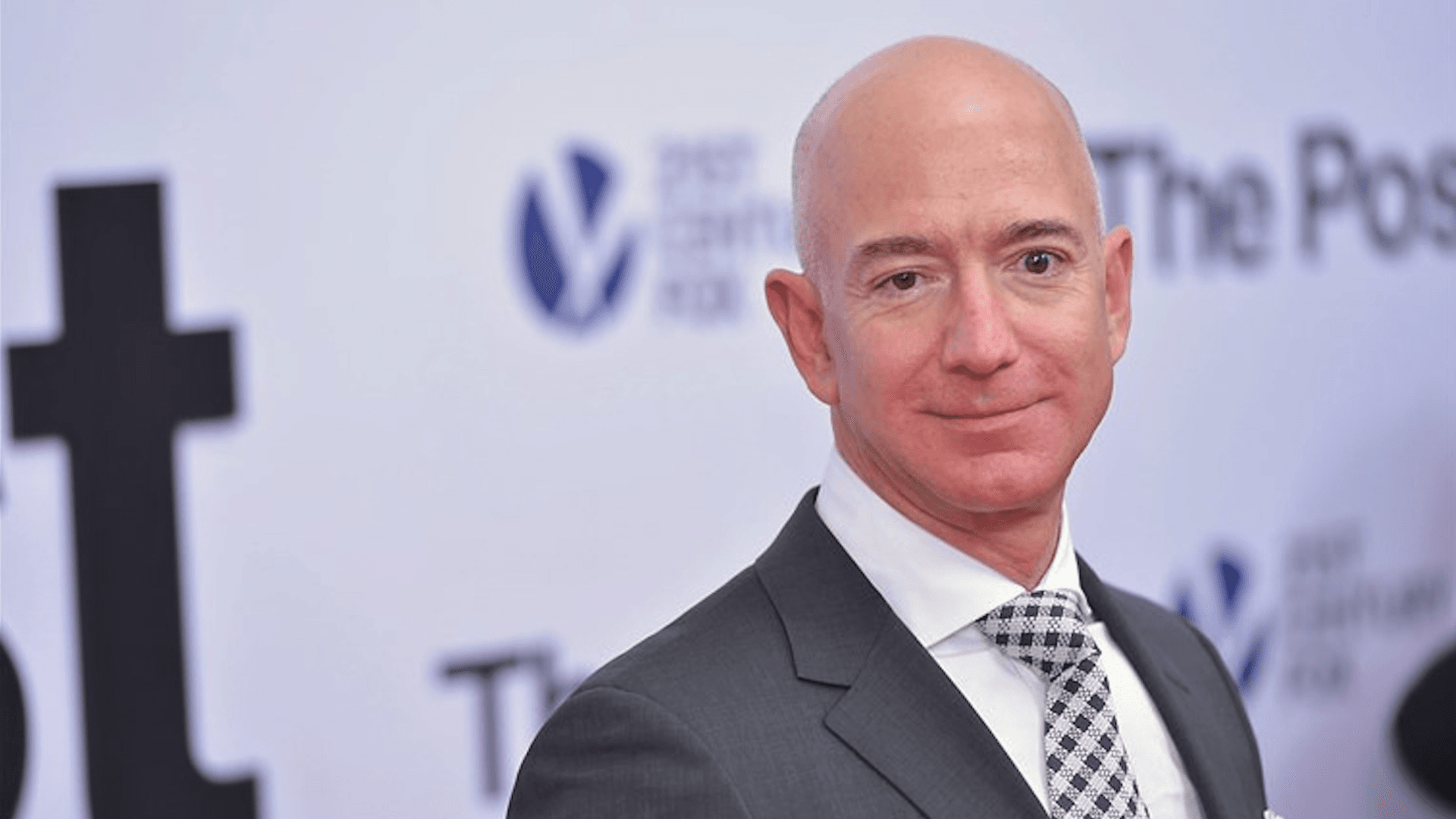 Jeffrey Preston Bezos, commonly known as Jeff Bezos, is an American entrepreneur, media proprietor, investor, and commercial astronaut. He is best known as the founder, executive chairman, and former president and CEO of Amazon, the world's largest e-commerce and cloud computing company. Born on January 12, 1964, in Albuquerque, New Mexico, Jeff was raised in Houston and Miami. He displayed a strong interest in science and technology from an early age.
Jeff graduated from Princeton University in 1986 with a degree in electrical engineering and computer science. Following his graduation, he worked on Wall Street in a variety of related fields from 1986 to early 1994. However, his entrepreneurial spirit led him to envision a different path. During a road trip from New York City to Seattle, Jeff came up with the idea for an online bookstore that would later become Amazon. Today, Amazon is worth over $1.5 trillion.
With Blue Origin, Bezos envisions the future of space exploration and aims to make space travel accessible to more people. The successful spaceflight of Blue Origin's New Shepard vehicle in 2015 was a significant milestone in his pursuit of advancing human presence in space. In 2021, Bezos himself took part in a historic flight aboard the New Shepard, demonstrating his commitment to pushing the boundaries of space exploration.
Beyond space, Bezos has diversified his interests, including his acquisition of The Washington Post in 2013. Through Bezos Expeditions, he manages his investments and supports various ventures, including those in the realm of biotechnology. Co-founding Altos Labs in 2021, Bezos aims to contribute to longevity research and explore the potential for advancements in human life extension. Bezos's multifaceted vision reflects his determination to drive innovation and make significant contributions across various industries.
Mark Zuckerburg: Building an interconnected web of community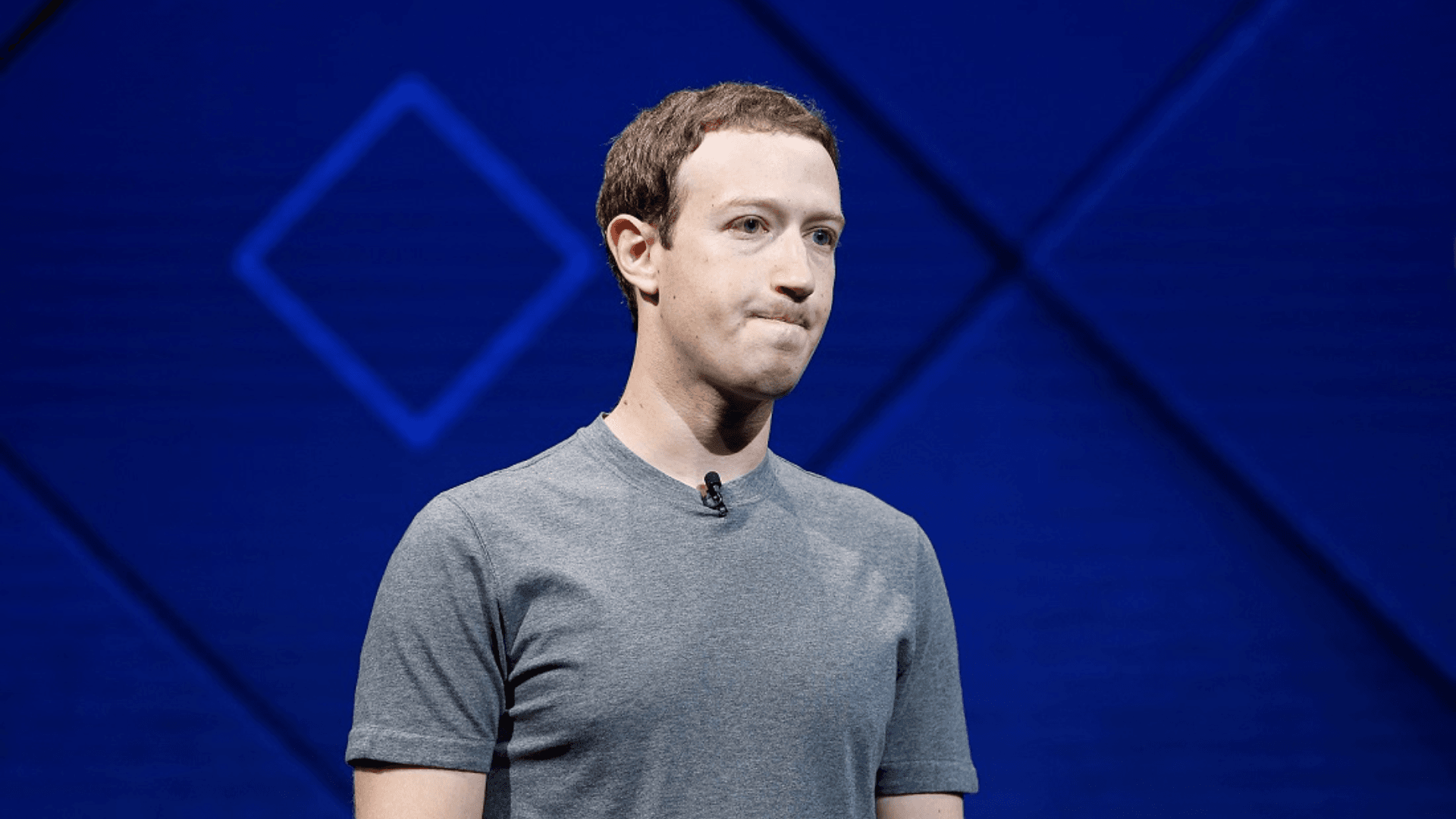 Mark Elliot Zuckerberg (born May 14, 1984) is an American business magnate, internet entrepreneur, and philanthropist. He is widely recognised as the co-founder of the social media platform Facebook and the executive chairman, CEO, and controlling shareholder of Meta Platforms (formerly Facebook, Inc.).
Zuckerberg launched Facebook in 2004 while attending Harvard University with his roommates. Originally limited to select college campuses, the platform quickly expanded and gained popularity, reaching one billion users in 2012. Zuckerberg took the company public in 2012 and became the world's youngest self-made billionaire at the age of 23 in 2007. He has utilised his wealth to establish the Chan Zuckerberg Initiative, a philanthropic organisation focused on various causes.
Mark believes in the power of community to bring real-life and practical solutions to everyday problems. In an open letter published on his Facebook page, Mark Zuckerberg explored the role that Facebook and technology can play in helping build a strong and effective global community.
"Facebook stands for bringing us closer together and building a global community. When we began, this idea was not controversial. Every year, the world got more connected and this was seen as a positive trend.
Facebook strives to develop the social infrastructure to give people the power to build a global community that works for all of us. For the past decade, Facebook has focused on connecting friends and families. With that foundation, our next focus will be developing the social infrastructure for the community -- for supporting us, for keeping us safe, for informing us, for civic engagement, and for inclusion of all", he said.
Leading our way to the Web 3.0 realm
Web 3.0 is poised to revolutionise the way we interact with information, data, and technology, offering a more decentralised, secure, and user-centric online experience.
The evolution of the internet has brought about groundbreaking changes in the way we live, work, and connect with each other. As we enter the era of Web 3.0, a new phase of internet development, global tech leaders are at the forefront, driving innovation and shaping the future of our digital landscape.