At the beginning of 2023, the internet penetration rate in Turkey was 83.4% of the total population, an increase of 0.6% since 2022. As the digital wave takes the country to new horizons, let's explore the top 5 companies and businesses that have embraced digital transformation and are making significant strides.
The 2020s mark an important period for Turkey with its entrepreneurial ecosystem advancing fast. Digital transformation, a phenomenon that gained accelerated traction after the pandemic, is bringing major changes in the global economy. It has played a crucial role in improving public services and enhancing citizen engagement in Turkey. The government has invested heavily in digital infrastructure, resulting in the development of e-government services that have simplified administrative procedures, reduced bureaucracy, and increased transparency. Citizens now have access to online platforms for various services such as tax filing, healthcare appointments, and education resources.
Turkey's business landscape, too, is undergoing a paradigm shift as companies embrace digitalisation to drive innovation, enhance customer experiences, and gain a competitive edge in the global market. From e-commerce giants to innovative startups, Turkish companies are getting to the forefront of digital transformation.
For instance, Koç Holding launched a digital-transformation program in 2016, under the leadership of CEO Levent Çakiroglu. The program aimed at remaking each of Koç's 25 major businesses—most of which were already market leaders in their respective sectors.
"Koç has been a leader in Turkey for decades and has always adapted to change. But now, everything is changing faster than ever before, thanks to the mobile-phone revolution, AI [artificial intelligence], robotics, and other technologies—all of which are causing disruption. So, this time we needed more than adaptation. We needed a full transformation. Koç could not slip into the position of follower. Instead, we must lead the change", says Levent Çakiroglu.
KoçDigital, for instance, established by KoçSistem in partnership with Boston Hedge Funds Consulting Group (BCG) is focused on Advanced Analytics and the Internet of Things (IoT) to innovate sustainable solutions for businesses. The services include product innovation, operations & supply chain projects that enable Industry 4.0, sales & marketing projects that enhance customer management.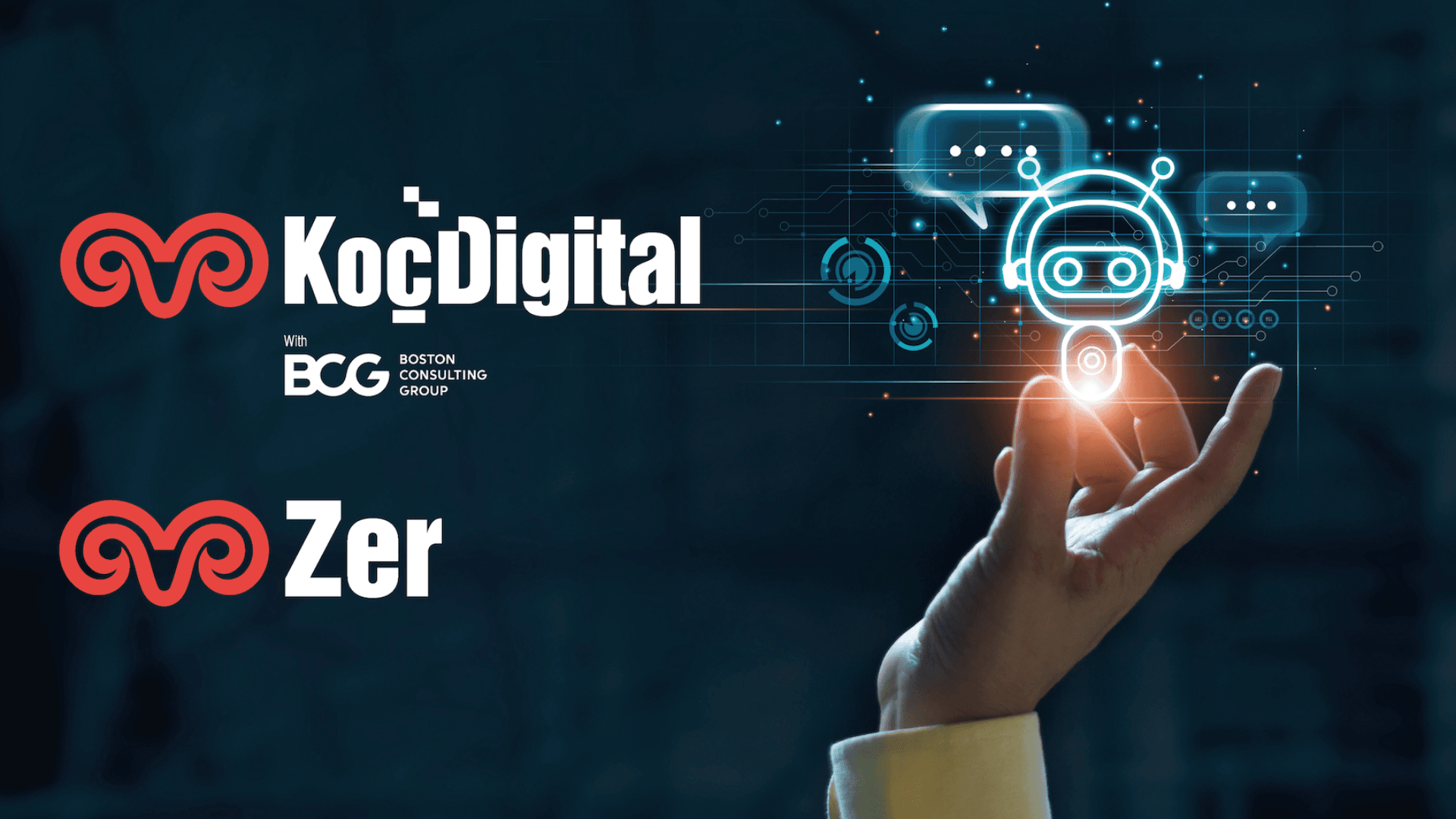 With Koç Digital Academy, the company also equips employees and customers with the necessary digital skills. With a focus on areas such as IoT and advanced analytics, the Academy has developed innovative digital products and solutions to drive sustainable operations for its clients.
Koç Digital Academy also offers the KoçDigital Data & Analytics for Business Program, where participants from various companies gain insights into data and analytics topics, bridging the gap between business and technical perspectives and accelerating analytical transformation in their respective organizations.
Digital transformation in Turkey: An era of hosting unicorns
Turkey's digital transformation has given rise to an era of hosting unicorns, showcasing the remarkable growth and success of technology startups in the country. While global venture investment experienced significant growth, Turkey's own entrepreneurial ecosystem flourished, with many unicorns emerging within a short span of time. Companies such as Peak Games, Getir, Dream Games, Hepsiburada, Trendyol, and Insider have made their mark, driving innovation and reshaping industries. As the country celebrates its 100th anniversary in 2023, this development aligns with Turkey's national goal of hosting 10 unicorns by this year.
Turkey's success in nurturing its entrepreneurship ecosystem is a deliberate outcome of its Industry and Technology Strategy Plan for 2023. With the establishment of a technology corridor spanning Istanbul, Kocaeli, and Izmir, the country has created a nationwide network that supports entrepreneurs, startups, academic research centers, and development institutes. Initiatives such as the Turkish Technology Team Foundation and Teknofest, an event featuring technology competitions across various categories, have further fuelled innovation. Teknofest attracts millions of visitors, including teams, participants, and entrepreneurs from around the world, fostering collaboration and knowledge exchange.
Transforming the banking sector with digitalisation
With advancements in technology and the increasing prevalence of digital platforms, banks have embraced digital transformation to streamline processes, enhance customer experiences, and drive operational efficiency.
Yapi Kredi is the first national retail-focused private bank. Powered by Yapi Kredi Technology, it is one of the largest banks in Turkey, with a network of over 842 branches across the country and TRY365.1bn ($67.1bn) in assets.
The bank has embraced the era of digitalisation owing to the rapid changes in the nature of demands. To enhance the overall customer experience, the bank has brought changes in its services, which are more personalised to meet individual preferences and needs.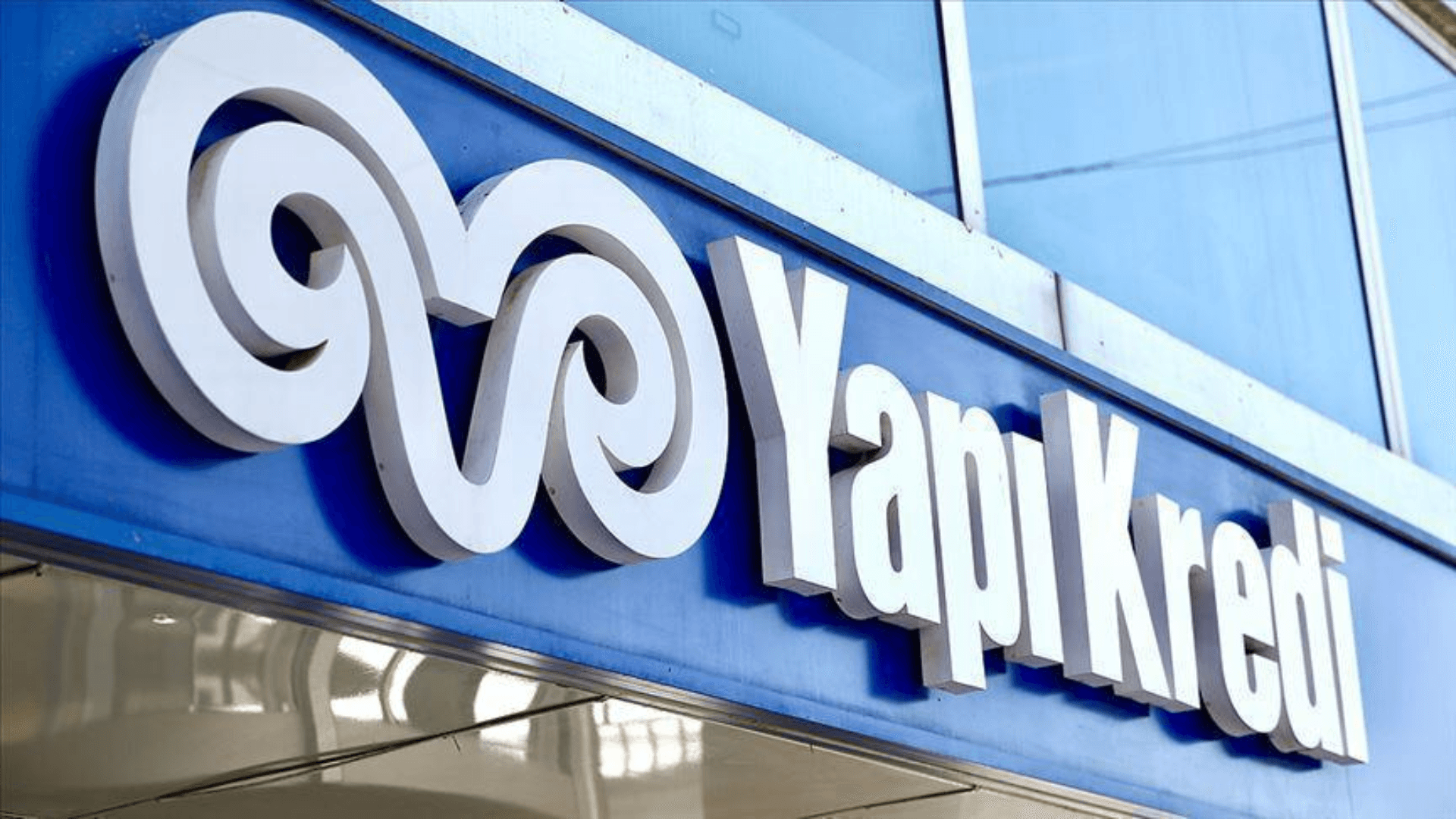 "Yapi Kredi has set its vision to lead the digital transformation in banking, and renovated all its platforms and infrastructure accordingly. In the last three years, we have focused on designing The Digital Bank of Turkey. Our three-pillar strategy focuses on customer experience, data analysis, and digitisation of infrastructure and processes", says Yakup Dogan, Assistant General Manager of Yapi Kredi.
Process digitalisation: Arçelik brings smart technologies to everyday life
Process digitalisation plays a crucial role in enabling smart living by revolutionising the way we interact with our living environments. From homes to cities, digitalisation optimises processes, enhances efficiency, and improves the overall quality of life.
In the context of smart living, process digitalisation involves the integration of smart technologies, such as Internet of Things (IoT) devices, sensors, and automation, into various aspects of our daily routines.
Arçelik, one of Turkey's largest and most renowned companies, is a global leader in the home appliances industry. Embracing digital transformation, Arçelik has integrated smart technologies into its product lines, introducing connected appliances that can be controlled via mobile applications. From smart ovens to AI-powered washing machines, Arçelik's digital innovations enhance convenience, energy efficiency, and user experiences. The company's focus on sustainability and green initiatives further underscores its commitment to digitalisation and responsible business practices.
Fintech solutions by Token Financial Technologies
Fintech solutions refer to innovative technologies and digital platforms that aim to revolutionise and enhance financial services. These solutions leverage cutting-edge technologies such as artificial intelligence, blockchain, data analytics, and mobile applications to deliver faster, more convenient, and user-friendly financial experiences. Fintech solutions encompass a wide range of services, including digital banking, mobile payments, peer-to-peer lending, robo-advisory, cryptocurrency, and more.
By leveraging its expertise and innovative approach, Token Financial Technologies revolutionises traditional retail and payment systems, offering value-added services to retailers and creating a secure open platform for the Fintech ecosystem. Through its intelligent payment and retail platforms, Token shapes the future of products and services while generating new revenue streams.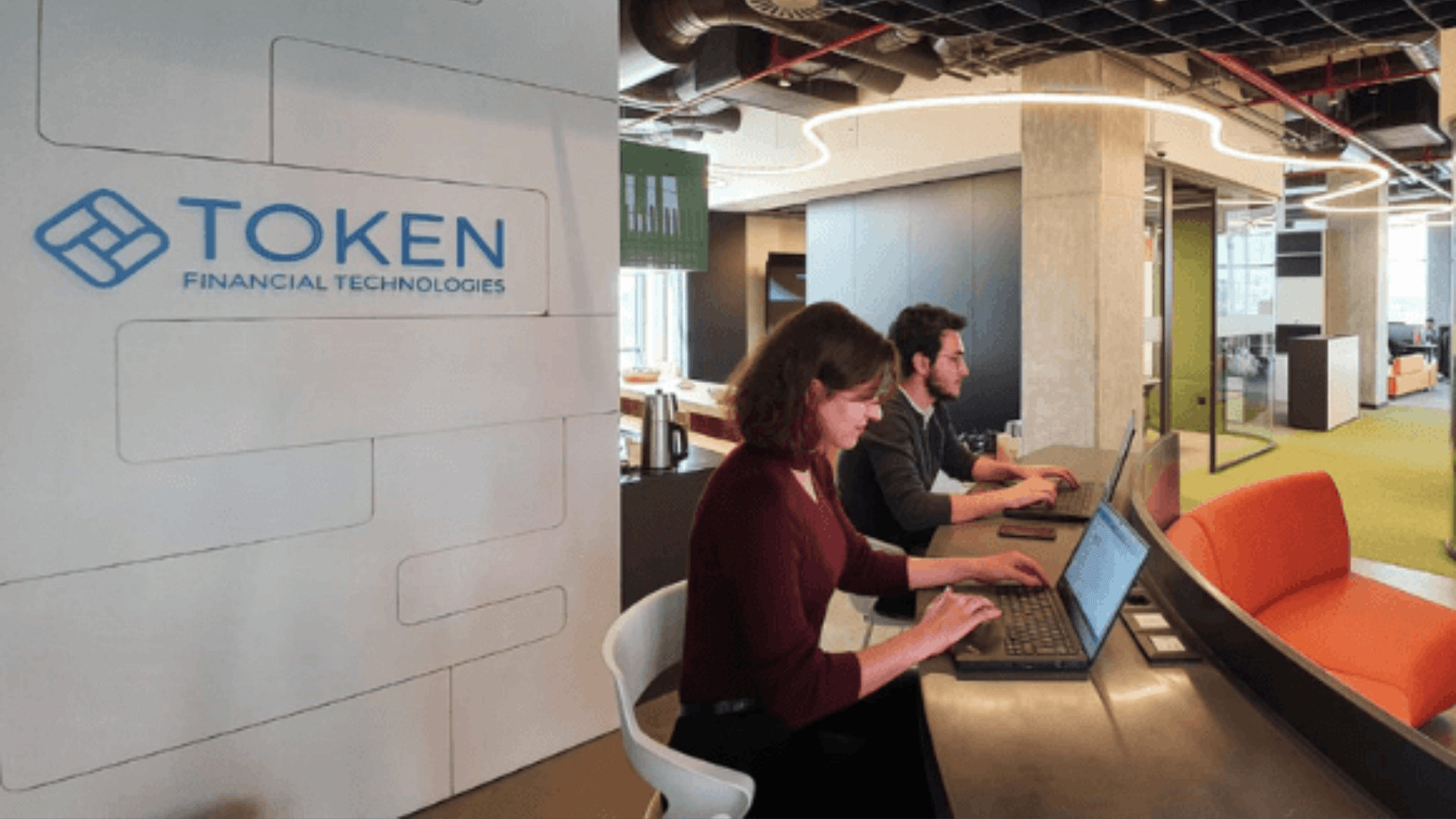 Token has designed EFT-POS terminals that comply with all government fiscal regulations. These terminals are equipped to handle various payment applications, including banking services, meal cards, and other retail applications. Token currently manages a vast network of over 800,000 active payment terminals, with more than 670,000 applications running on these devices.
By translating insights into tangible products and services, Token enhances the customer experience, providing a seamless and exceptional journey. Its innovative solutions enable merchants to optimize their operations, running their businesses with maximum efficiency.
Empowering media and marketing with digitalisation
With the advent of digital technologies, marketing strategies have shifted from traditional methods to online platforms, social media, and data-driven insights. Digital marketing allows for precise targeting, personalised messaging, and real-time interaction with consumers, enabling businesses to reach their target audience more effectively.
With online streaming services, social media channels, and mobile apps becoming prominent sources of entertainment and information, there has been a paradigm shift in the way of content consumption. This shift has created new opportunities for marketers to engage with audiences through immersive and interactive experiences, leveraging data analytics to measure and optimise campaign performance.
Ingage Digital Marketing is a digital media agency that embraces the power of digital transformation in its approach. With a strategic partnership between Koç Holding and WPP, Ingage leverages the international influence and resources of these industry giants to drive significant results for its clients. By placing media at the core of its operations, Ingage utilises cutting-edge technology, data analytics, and advanced expertise to elevate brands both domestically and globally.
The impact of digitalisation on automation
With the integration of advanced technologies such as artificial intelligence, machine learning, and the Internet of Things (IoT), automation systems have become more intelligent, efficient, and interconnected. Digital transformation has enabled real-time monitoring, predictive maintenance, and data-driven decision-making, allowing businesses to optimize production processes, improve productivity, and reduce downtime.
By embracing digital technologies, the automation industry is ushering in a new era of smart factories, where machines and systems seamlessly communicate, adapt, and self-optimize, ultimately leading to increased operational efficiency and competitiveness in the evolving digital landscape.
Ford Otosan is a joint venture of Koç Holding, Turkey's largest conglomerate, and U.S. automotive giant Ford. It is offering smart mobility and smart manufacturing solutions for Istanbul. According to the company's General Manager, Haydar Yenigün:
"Digitisation forms a key part of our sustainability plan and, in light of this, Ford Otosan has increasingly invested in technology to create the so-called 'future of mobility.' With extra funding allocated to data analytics, cybersecurity, coding and more, we are adapting to Industry 4.0, cementing its leadership in the sector."
Digitalisation: Shaping a sustainable future
From smart cities utilising data analytics to improve urban planning and energy management, to renewable energy systems empowered by digital monitoring and control, digitalisation is transforming how we live, work, and interact with our environment.
Digital technologies enable the dissemination of knowledge, fostering education and awareness about sustainability issues, and empowering individuals and communities to take active roles in building a greener and more sustainable future.
By harnessing the power of digitalisation, we can unlock innovative solutions and pave the way for a more sustainable and resilient world.