The current world economy is between $80 - $100 trillion. Broad and inexpensive access to digital money and phone-based transactions has opened the door to financial services for 1.7 billion people worldwide, even including those without traditional bank accounts. On the second day of the SOFTin Space 2023 conference, industry experts gather for an engaging panel discussion, moderated by openbusinesscouncil and ztudium CEO Dinis Guarda, on emerging trends and potential threats in the virtual banking sector, including the impact of virtual currencies and the increasing demand for digital banking services.
With the banking industry undergoing a rapid digital transformation and facing fintech disruptions and regulatory challenges, SOFTin Space 2023 aimed to delve into these pressing issues. From digital innovation to regulatory compliance, attendees gained valuable insights from keynote speeches, panel discussions, workshops, and networking events.
"The Future of Virtual Banking: Trends and Threats" panel at SOFTin Space discussed the emerging trends in the virtual banking sector and its potential impact on traditional banking institutions. It highlighted some of the trends that are going to shape the future of virtual banking.
The panel was moderated by Dinis Guarda, Founder and CEO of Ztudium and openbusinesscouncil, and featured distinguished speakers, including Michael Regan, Product Managing Director at GRG, Bernard Patterson, Regional Manager at Glory, Omran Shaibi, Deputy Governor Advisor for Technology at The Central Bank of Libya, and Ms. Randa Al Rifai, Founder of Lebanese Association for Digital Transformation.
Dinis Guarda, in his introduction to the panel, emphasised the significance of virtual banking in the current global economic and technological landscape. He highlighted the challenges and opportunities faced by commercial banking today and stressed the importance of finding innovative solutions.
"At the moment we are going through all the challenges coming in the form of virtual reality, traditional systems, and technological disruptions, including AI. When it comes to commercial banking, we have the biggest challenges ever in the history of humanity.
However, it is within this realm that we can find a lot of opportunities. It all depends on how we deal with these challenges and create solutions", he said in his opening note.
Virtual and digital currencies are emerging trends in the financial sector
The financial sector is undergoing a significant transformation, with virtual and digital currencies emerging as key trends that are reshaping the way we think about money.
Virtual currencies, such as cryptocurrencies, have gained widespread attention in recent years. Led by Bitcoin, Ethereum, and other digital assets, these decentralized forms of currency rely on blockchain technology to facilitate secure and transparent transactions. Virtual currencies offer several advantages over traditional fiat currencies. They enable borderless transactions, eliminating the need for intermediaries and reducing transaction costs. Additionally, they provide users with greater privacy and control over their financial transactions.
The rise of virtual currencies has been accompanied by the growing demand for digital banking services. Digital currencies, which include both virtual currencies and digital representations of traditional fiat currencies, are becoming increasingly mainstream. Central banks around the world are exploring the concept of central bank digital currencies (CBDCs), which would be government-issued digital currencies that operate alongside traditional cash.
Highlighting the shifting trends, Omran Shaibi, Deputy Governor Advisor for Technology at The Central Bank of Libya, said:
"I think we all need to keep a close watch on what's going on. Many alliances and economies are also focussing on digital currencies. In the future, there might be one currency. We are coming close to the idea of World Currency; this is the direction we are seeing today. So, we have to be careful about the shifting paradigm by following events such as these. So, we need to be careful to get the benefits and adjust the business models accordingly."
He also emphasised that such trends have the potential to enhance financial inclusion, improve efficiency, and provide greater oversight for regulatory authorities. Cash is equally relevant in times of virtual currencies
The panel also touched on the relevance of physical cash in international trading and sanctions. Bernard Patterson, Regional Manager of Glory, highlighted that while digital and virtual currencies have their own benefits, physical currencies hold equal relevance and importance.
"Cash is still relevant. There is a level of trust with physical cash, and personal security. But in virtual cash, there is an ease of use, because you have to have that volume of space to accommodate that amount of cash", he said.
The discussion also delved into the synchronisation of traditional and digital currency systems, highlighting the changing definition of money and the need to adapt to turbulent times. Michael Regan, Product Managing Director at GRG said:
"New technologies come out, banks need to analyse the market feedback and find out ways that negotiate with government policies and security. We have to put up anti-money laundering systems in place, and make it harmonious between digital and traditional to keep the trust of end consumers in place. The challenge that the world faces today is one central system that is global to carry out cross-border transactions. Time will tell what will be in the future."
The panellists acknowledged the crucial role of central banks in managing these shifts and emphasised the importance of financial literacy for a wider reach amongst global users.
Compliance and regulations in virtual and digital banking
While compliance and regulations impose certain challenges and costs on financial institutions, they play a vital role in fostering trust, maintaining stability, and protecting consumers in the virtual and digital banking landscape. Adhering to regulatory requirements not only mitigates legal and reputational risks but also instils confidence in customers and encourages broader adoption of virtual and digital banking services.
Traditional banks often face complex regulatory frameworks that require significant time and resources to comply with. On the other hand, virtual and digital banks, being technologically advanced and operating in a digital environment, have the advantage of streamlining compliance procedures and obtaining licenses more seamlessly. With their agile infrastructure and automated processes, these banks can adapt more quickly to changing regulations, ensuring compliance and reducing the burden of manual paperwork.
"When a bank applies for a license, it should be in compliance with the regulations of that particular area. But there are other risks to the central bank based on its geographic location. However, a virtual bank doesn't have a physical location and finds an edge in this respect", highlighted Omran.
Additionally, virtual and digital banks can leverage advanced technologies, such as artificial intelligence and machine learning, to enhance their risk assessment capabilities and proactively address compliance requirements.
The future of virtual banking
Towards the end, the panel discussed the future of virtual banking, in light of the current trends.
Highlighting the importance of central banks and commercial banks keeping an eye on AI-driven customer behaviour, Ms Randa Al Rifai, Founder, the Lebanese Association for Digital Transformation, said:
"With AI gradually taking the financial landscape, existing trends like distributed ledger technology, especially blockchain, add value through means of tokenisation for business purposes. Now that everything is based on the internet, even the money, it's vital for survival."
She also stressed the need for central banks to consider various aspects, including cryptocurrencies, compliance, and other technological advancements.
Drawing from his experience working with central banks and building technologies for banking institutions, Dinis emphasised the power that individuals and organisations have to shape the future.
"It's all for us to decide for ourselves about what's going to happen. If we use these technologies like AI, digital twins, and avatars, it will empower us and create value, while also catering to the financial literacy aspect of banking. With this, we all have a future brighter than ever. But, if you get scared of the shifts happening, and wall yourself, then we all have a problem", he said, while concluding the panel discussion.
SOFTinSpace 2023: A premier fintech and banking event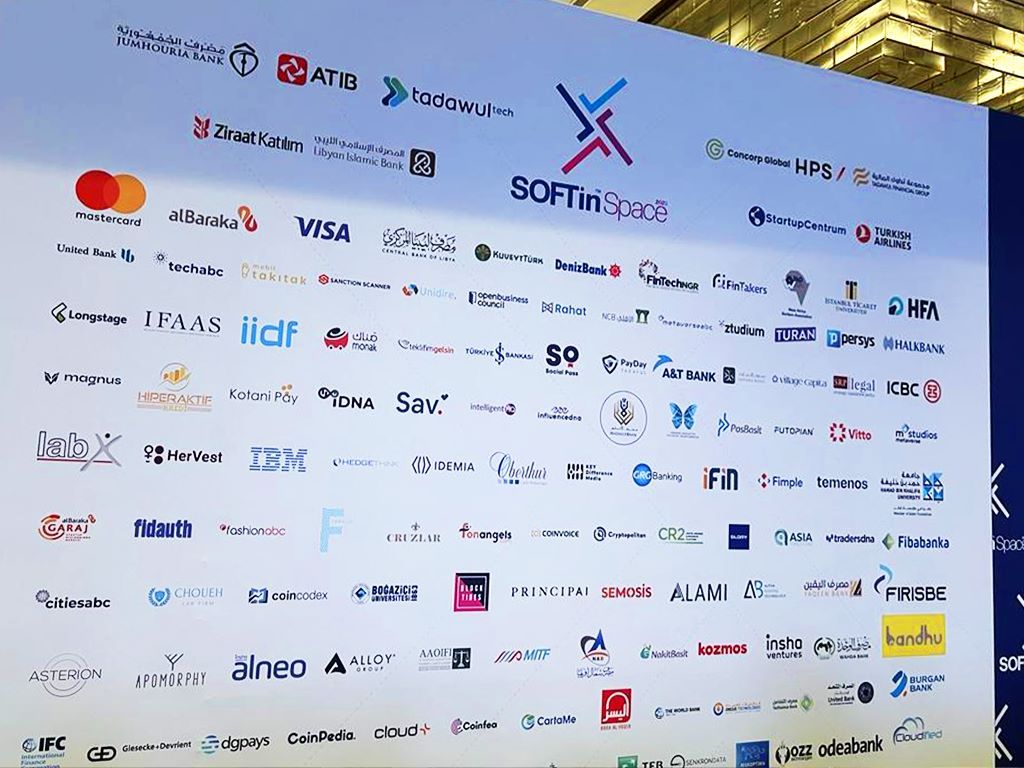 SOFTin Space 2023 brought together industry leaders, experts, and innovators to discuss the latest developments and trends shaping the future of the banking sector. The event, organised by FIMA, SDF (Sectors Development Forums), and AFAK Events, promises to be a platform for insightful discussions, networking opportunities, and interactive sessions.
With over 60 speakers, 500 C-Level attendees, and representatives from 45 countries, SOFTin Space 2023 is set to be a global gathering of banking and fintech professionals. The event will host 20 sessions across 10 spaces and bring together 200 banks, 200 fintech companies, 25 regulators, and 100 startups, creating an environment conducive to collaboration, learning, and idea exchange.
The conference will cover a wide range of topics, including digital transformation and emerging technologies, best practices for the e-payment ecosystem, regulation and governance, industry-specific applications, ESG and sustainable finance, and the latest enabling technologies for digitalisation. These sessions will offer attendees valuable knowledge and insights into cutting-edge trends and innovations.