Summary
Hilton Supra is a business and financial industry veteran and thought leader. Hilton has more than 30 years of Finance, Investment, Banking, and Asset Management experience in international markets namely London, Europe, Africa, and Asia. This while having a passion for growing businesses, fashion, and new technologies, especially fintech and blockchain where he has been deeply involved since these technologies' inception. Now, Hilton is co-leading the fashion directory fashionabc as well as technology startup Ztudium, a builder of 4IR platforms (using blockchain, AI and IoT data analytics).
From Quantitative Asset Management, Capital Markets, Trading software, Hedge Funds, and Private Equity, Hilton has worked for Morgan Grenfell, Deutsche Bank, AXA Investment Management, EIM Fund of Hedge Funds (responsible for $2.4bn of $13bn), and Cheyne Capital.
Hilton is a graduate in Engineering from Oxford Brooks University and a Master's in Finance at London Business School. Hilton has always been on the leading edge of innovation and technology in banking, derivative trading, quantitative asset management, hedge funds, and since 2015 the application of FinTech, AI, and blockchain to enterprise solutions.
Hilton Supra is a partner and board member at ztudium, and the co-founder and one of the leading personalities driving techabc, openbusinesscouncil.org and fashionabc.org platforms.
Biography
Hilton arrived in England 1977 from South Africa at aged 17. He learnt the basic programming at the school computer lab. He, then, learnt the advanced levels of engineering and programming in languages like Fortran at Oxford Brooks University.
He then joined Swiss Bank Corp in London its Eurobound desk, where he realised that digital tools could revolutionise finance industry into FinTech.
In an interview with HedgeThink, he said:
"We started using technology for trading and then later an implied volatility programme written in basic for the top 100 UK companies and their options on the LTOM, when I had moved on to another broking company."
He, then, joined a quantitative risk model provider and consultant, where the technology developed was used to manage the risk of equity portfolios and global asset allocation. This experience led him to Deutsche Bank where he joined the quantitative development broking team that used quantitative risk, selection and timing systems to selected stocks, created equity portfolios/baskets against benchmarks and provided trading ideas to their clients.
Hilton joined Rosenberg Quantitative Asset Management, a company where the founder Barr Rosenberg was famous for developing one of the broadest used risk models (BARRA) for managing quantitatively driven global equity portfolios in a systematic way.
"Here not only did we use the risk model, but there was a very powerful alpha model which used multiple balance sheets and income factors to derive the alpha", said Hilton.
Later, the company became a successful part of AXA Investment Management. Hilton, then, joined Arki Busson at the EIM Group where he learnt the fundamentals of "quant" to build tailor made fund of hedge fund portfolios for Pension Funds and Insurance companies.
"This is where I really understood about all the different hedge fund and trading strategies from Global Macro, Event Driven, L/S Equities, Market Neutral, Arbitrage and Credit, with all their different applications. Building and managing these fund of hedge funds against pension fund liabilities and benchmarks led to the nascent development of risk premia and alternative beta, which is being applied today, very successfully in the industry."
He, then, moved to Gibraltar, and joined Cheyne Capital a specialist structured credit hedge fund manager.
In a quest to develop his own incubator of Fintech focused companies which were majorly complemented with AI and Cyber security, Hilton joined Ztudium as a partner.
"Meeting up with Dinis Guarda at Ztudium and joining the organisation as a partner was another key moment where I realised that in order to grow companies successfully, you not only needed the tech platforms but, the ability to develop and scale networks of potential customers to monetise the tech solutions, based on an industry and not just a single brand.
This is where I am today, and we have various platforms that we have been incubating, which are now leaving the nest and beginning to be scaled."
---
Vision
With an extensive background in diverse industries: finance, technology, fashion, and developemnt, Hilton has been at the leading edge of innovation in banking, derivative trading, quantitative asset management, hedge funds, and since 2015 the application of blockchain, AI, and fintech 360 especially in the financial and investment industries.
Sharing his vision in one of the interviews, Hilton said:
"Having always been on the leading edge of the application of technology to businesses, asset management and the financial world, the rapid growth of technology and its uses is becoming adopted to solve the many challenges that exist today. Having spent my youth and travelled extensively in Africa and Asia on business, I see how technology solutions can have an impact on people and lifting them out of poverty, access to economic inclusion and education. I am passionate about doing what I can to develop technology solutions that when deployed and scaled, bring as much benefit to as many people as possible. Working with the stakeholders, like governments and state institutions as an enabler rather than a disrupter is the best way forward. The technology revolution 4.0 is now and it is important that as many people benefit from this as possible, rather than a few."
---
Recognition and Awards
Hilton has hosted various interviews in citiesabc YouTube podcast series with guests including: Sandeep Reddy Mallu, Head of Analytics at Gramener Omid Malekan, Author and Adjunct faculty in cryptocurrency and blockchain technology at Columbia Business School Chris Bennett, Co-Founder and Managing Director of EVORA Global Sami Khan, Co-Founder and CEO of Atlas Reality, Inc Rehan Haque, Founder and CEO of Metatalent.ai Leonard Dorlöchter, Co-Founder and Chief Product Officer at Peaq Glyn Moody, a widely published journalist and Copyright & Digital Rights Expert Jesse Brown, CEO of Himalaya Exchange Labid Aziz, the CEO of People of Culture Studios, entrepreneur, and film producer Carlos Salas, Engineering Manager at NordLayer Sameep Singhania, Blockchain expert and Co-Founder of Quickswap. The podcast series has also been ranked among the top 1000 tech channels on Social Blade. Hilton is also a qualified CF21 Investment Advisor and CF30 Customer by Financial Services Authority (FSA). He recently collaborated with Peter Kristensen, CFO and Partner at SGT, and Adam Hill, COO and Partner of SGT to launch another podcast, Financial Markets: Trading News & Analysis by tradersdna, SGT and trademakers. The podcast aims to cover the latest news on trading, trading strategies and markets.
---
References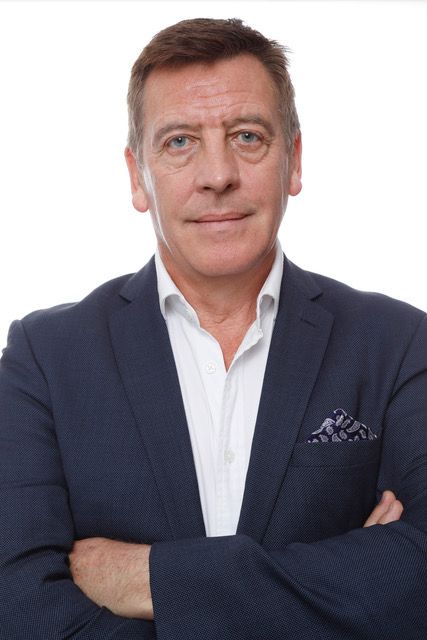 Residence
Lisbon, Portugal
Occupation
Financial industry veteran, thought leader, podcaster, technology entrepreneur
Known for
Citiesabc, Market Views (Podcast Host), Hedgethink, Tradersdna (Author)
Accolades
Top 1000 tech channels (Social Blade), CF21 Investment Advisor, CF30 Customer (Financial Services Authority)
Education
Engineering and Management (Oxford Brookes University), Finance, General (Part time, London Business School)