France
Country
Summary
Moët Hennessy Louis Vuitton, commonly known as LVMH, is the world's biggest and most diversified luxury goods conglomerate with leading positions in multiple sectors, including fashion, leather goods, jewellery, fragrance, watches and beauty. The family-run group valued at €64,2bn, as per its official website, was formed on January 1, 1987 through the merger of maison Louis Vuitton with Moët Hennessy. LVMH strives to ensure the long-term development of each of its seventy-five distinguished Houses rooted in six different sectors in keeping with their identity, their heritage and their expertise. Some of its powerhouse luxury fashion brands include Christian Dior, Fendi, Givenchy, Marc Jacobs, Stella McCartney, Kenzo, Bulgari, Tiffany, Berluti and Emilio Pucci. Per BoF, "Sheer scale, diversification and the exceptional resilience of its leather goods megabrand Louis Vuitton allow the group to consistently generate strong revenue and profit growth, giving the group a less cyclical profile, adding to its overall strength and valuation multiple."
---
History
In 1970, Moët Hennessy Louis Vuitton (LVMH) was formed as the result of a merger between the Moët & Chandon, Hennessy, and Louis Vuitton companies. The new company was the first luxury goods conglomerate, creating a unique and powerful portfolio of luxury brands. Over the next decade, the company continued to expand, acquiring a number of luxury brands, including Christian Dior Couture, Krug Champagne, and Sephora.
In the late Eighties, French investor Bernard Arnault envisioned creating a group of luxury brands. Determined to make his vision a reality, he worked with Alain Chevalier, CEO of Moët Hennessy, and Henry Racamier, President of Louis Vuitton, to form LVMH on 1 January 1987. Headquartered in Paris, LVMH Moët Hennessy Louis Vuitton SE engages in the manufacture of luxury goods and operates through the following business segments: Wines and Spirits, Fashion and Leather Goods, Perfumes and Cosmetics, Watches and Jewelry, Selective Retailing, Other Activities and Eliminations. The successful integration of powerful brands into a single group proved to be an inspiration for other luxury companies to follow the same business model. Reflecting on his unique business model, Bernard Arnault told CNBC, "In the 90s, I had the idea of a luxury group and at the time I was very much criticised for it. I remember people telling me it doesn't make sense to put together so many brands. And it was a success … And for the last 10 years now, every competitor is trying to imitate, which is very rewarding for us..."
The luxury conglomerate has a fascinating and exhaustive history of acquisitions but here are a few related to fashion and beauty:
1987: Louis Vuitton
1988: Givenchy
1993: Berluti
1993: Kenzo
1994: Guerlain
1996: Céline
1996: Loewe
1997: Marc Jacobs
1997: Sephora
1999: Thomas Pink
1999: Tag Heuer
1999: Gucci Group
2000: Emilio Pucci
2000: Rossimoda
2001: La Samaritaine
2001: Fendi
2001: DKNY
2001: Hermès
2009: EDUN
2010: Moynat
2011: Bulgari
2013: Loro Piana
2013: Nicholas Kirkwood
2013: J.W. Anderson
2015: Repossi
2016: Rimowa
2017: Christian Dior
2018: Jean Patou
2019: Fenty
2019: Stella McCartney
2020: Tiffany & Co.
2021: Phoebe Philo
2021: Off-White
2021: Officine Universelle Buly 1803
Every year LVMH hands out their prestigious prize to a brilliant young designer and there have also been several occasions when the conglomerate appointed a young designer with a fresh, creative aesthetic to take over the helms of a conservative fashion house. For example, Jonathan Anderson for Loewe and Kim Jones/Virgil Abloh for Louis Vuitton. The luxury conglomerate is also acclaimed for a number of sustainability initiatives to help combat climate change, including "LVMH Initiatives For the Environment" in 2016 and its announcement to contribute $11 Million to Combat Amazon Wildfires.
As of late 2020, LVMH has the largest market capitalization in France and in the Eurozone with a reported record of 261 billion euros. Per Robb Report, "While LVMH shares (and profits) dropped significantly in the first half of 2020 due to the Covid-19 pandemic, by early November they had bounced back and finished the year with a gain of almost 24 percent at $617 (€510). In fact, LVMH's share price has actually increased nearly 43 percent since this time last year." In January 2022, LVMH acquired a minority stake in the New York-based label Aimé Leon Dore. The world's leading luxury products group, with seventy-five prestigious brands today, announced on its website 64.2 billion euros revenue in 2021 and a retail network of over 5,500 stores worldwide. In March 2022, LVMH announced closure of its 120+ stores in Russia, "given the current circumstances in the region".
---
Mission
LVMH's mission is to be the world leader in luxury by consistently pursuing creative momentum and striving for excellence. Since its establishment in 1987, the company has embraced a unique business model that focuses on nurturing and developing its 75 Maisons each with its own distinct identity. These Maisons serve as ambassadors of LVMH's vision of an exquisite art de vivre, representing a refined lifestyle that is celebrated globally.
With a commitment to long-term growth, LVMH empowers its Maisons to flourish while preserving their individuality. The Group fosters an environment that encourages creativity, innovation and craftsmanship, ensuring that each Maison remains true to its heritage while embracing modernity. By respecting and nurturing the distinctive identities of its Maisons, LVMH upholds its mission to deliver exceptional luxury experiences and set new standards of excellence in the industry.
---
Vision
To ensure the development of each of its Houses while respecting their identities and their autonomy, providing the resources needed to create, produce and market their products and services through carefully selected channels.
---
Key Team
Bernard Arnault (Chairman and CEO)
Antonio Belloni (Group Managing Director)
Delphine Arnault (Christian Dior Couture)
Nicolas Bazire (Development and Acquisitions)
Pietro Beccari (Louis Vuitton)
Stéphane Bianchi (Watches and Jewelry)
Michael Burke (Strategic Advisor to the Chairman)
Chantal Gaemperle (Human Resources and Synergies)
Jean-Jacques Guiony (Finance)
Chris de Lapuente (Selective Retailing)
Stéphane Rinderknech (Hospitality Excellence and Beauty)
Philippe Schaus (Wines and Spirits)
Jérôme Sibille (Genarl Administration and Legal Affairs)
Sidney Toledano (Fashion Group)
Jean-Baptiste Voisin (Strategy)
---
Recognition and Awards
Sustainability Leadership: LVMH has been widely recognized for its sustainability efforts. The company received the prestigious Dow Jones Sustainability Index (DJSI) World and Europe awards for its outstanding sustainability performance, showcasing its commitment to responsible business practices and environmental stewardship. Brand Excellence: LVMH's portfolio of luxury brands has been consistently recognized for their excellence. Many of its Maisons have received prestigious awards in various categories. For instance, Louis Vuitton has been honored with multiple accolades for its iconic designs, craftsmanship, and brand strength, including the Luxury Brand of the Year award by the Luxury Briefing Awards. Corporate Governance: LVMH has been commended for its strong corporate governance practices. The company received recognition for its transparency, accountability, and ethical standards. It was included in the Bloomberg Gender-Equality Index (GEI) for its commitment to gender equality and diversity in the workplace. Philanthropic Contributions: LVMH's philanthropic initiatives have also earned recognition. The company's commitment to corporate social responsibility and community engagement has been acknowledged through awards such as the Corporate Art Award for its support of art and culture, and the French Philanthropy Award for its philanthropic contributions.
---
Products and Services
Fashion and Leather Goods: LVMH boasts renowned fashion brands such as Louis Vuitton, Dior, Fendi, Givenchy, Celine, and Marc Jacobs. These Maisons create and showcase exquisite clothing, accessories, handbags, footwear, and leather goods that are synonymous with elegance, craftsmanship, and style.
Perfumes and Cosmetics: LVMH is home to iconic fragrance and beauty brands like Guerlain, Christian Dior Parfums, Givenchy Parfums, Benefit Cosmetics, and Fresh. These Maisons offer an extensive range of luxurious perfumes, makeup, skincare, and beauty products that combine innovation, artistry, and indulgence.
Watches and Jewelry: LVMH's portfolio includes prestigious watch and jewelry Maisons such as TAG Heuer, Bulgari, Hublot, Zenith, and Chaumet. These brands are known for their exceptional timepieces, exquisite jewelry, and impeccable craftsmanship, blending tradition with innovation.
Selective Retailing: LVMH operates high-end retail stores, including Le Bon Marché, Sephora, DFS, and Miami Cruiseline Services. These retail destinations offer a curated selection of luxury products, creating immersive and personalized shopping experiences for discerning customers worldwide.
Other Products and Services: LVMH also encompasses other luxury sectors, such as prestigious wines and spirits with brands like Moët & Chandon, Veuve Clicquot, Hennessy, and Dom Pérignon. Additionally, the company has a presence in hospitality through its ownership of luxury hotels and resorts like Cheval Blanc and Belmond.
---
References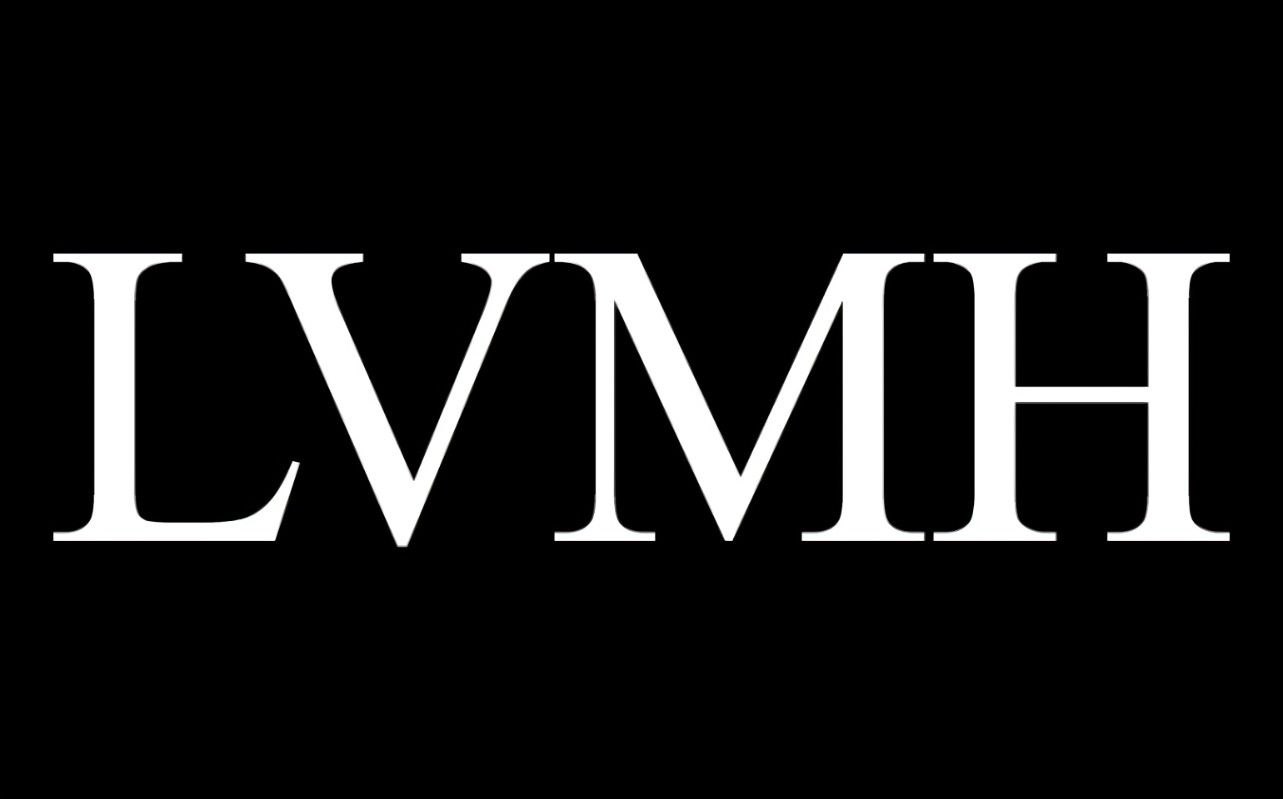 Antonio Belloni (Group Managing Director)
Delphine Arnault (Christian Dior Couture)
Nicolas Bazire (Development and Acquisitions)
Pietro Beccari (Louis Vuitton)
Products/ Services
Wines and Spirits, Fashion Leather Goods, Perfumes & Cosmetics, Watches and Jewellery, Selective Distribution
Number of Employees
1,000 - 20,000
Headquarters
22, Avenue Montaigne, Paris, 75008, FR
Company Type
Public Limited Company
Company Registration
SEC CIK #0000824046.