Summary
Mark Elliot Zuckerberg (born May 14, 1984) is an American business magnate, internet entrepreneur, and philanthropist. He is widely recognized as the co-founder of the social media platform Facebook and the executive chairman, CEO, and controlling shareholder of Meta Platforms (formerly Facebook, Inc.).
Zuckerberg launched Facebook in 2004 while attending Harvard University with his roommates. Originally limited to select college campuses, the platform quickly expanded and gained popularity, reaching one billion users in 2012. Zuckerberg took the company public in 2012 and became the world's youngest self-made billionaire at the age of 23 in 2007. He has utilized his wealth to establish the Chan Zuckerberg Initiative, a philanthropic organization focused on various causes.
Throughout his career, Zuckerberg has garnered significant influence and recognition. He has been listed among the most influential people in the world multiple times and was named Time magazine's Person of the Year in 2010. His impact in the technology industry led to his inclusion on Forbes' list of The World's Most Powerful People and the Forbes 400 list of wealthiest Americans.
However, Zuckerberg's rise to prominence has also attracted political and legal attention. Facebook's founding was accompanied by lawsuits regarding website creation and ownership, as well as concerns over user privacy. In 2018, Zuckerberg testified before the United States Senate Committee on Commerce, Science, and Transportation regarding Facebook's handling of personal data in the Facebook–Cambridge Analytica data breach.
Zuckerberg's journey and the controversies surrounding his platform have been the subject of public interest, inspiring the creation of the film "The Social Network" in 2010. Despite challenges, Zuckerberg continues to play a significant role in shaping the digital landscape and remains an influential figure in the technology industry.
Biography
Mark Zuckerberg is an American entrepreneur and technology innovator, best known as the co-founder and CEO of Facebook, the world's largest social networking platform. Born on May 14, 1984, in White Plains, New York, Zuckerberg grew up in Dobbs Ferry, New York, with his three sisters. He showed an early interest in computers and programming, starting his software development journey in middle school.
During his high school years at Ardsley High School and later at Phillips Exeter Academy, Zuckerberg continued to hone his programming skills. He developed a music player called the Synapse Media Player, which utilized machine learning to personalize music recommendations. Zuckerberg's talent and passion for coding earned him a reputation as a programming prodigy even before he entered Harvard University.
In 2002, Zuckerberg enrolled at Harvard, where he studied psychology and computer science. During his time at Harvard, he embarked on several noteworthy projects. He created CourseMatch, a program that helped students make class selection decisions based on the choices of their peers. He also developed Facemash, a controversial website that allowed users to compare and rate the attractiveness of their fellow students based on photos.
In February 2004, while still a student at Harvard, Zuckerberg launched "Thefacebook" with his roommates Eduardo Saverin, Andrew McCollum, Dustin Moskovitz, and Chris Hughes. Initially limited to Harvard students, the platform quickly gained popularity and expanded to other universities across the United States. The company eventually dropped the "The" from its name and became known simply as Facebook.
Facebook's rapid growth and widespread adoption propelled Zuckerberg into the public eye. However, the company faced legal challenges early on. Cameron and Tyler Winklevoss, along with Divya Narendra, accused Zuckerberg of stealing their ideas and using them to build Facebook. The legal dispute resulted in a settlement that awarded the Winklevoss twins and Narendra 1.2 million Facebook shares and $20 million in cash.
Zuckerberg's decision to drop out of Harvard in his sophomore year to focus on expanding Facebook was a pivotal moment in his career. He moved the company to Palo Alto, California, and secured investments from prominent figures like Peter Thiel. Zuckerberg's vision for Facebook extended beyond a mere social network. He aimed to create an open information flow for people and promote connectivity.
Under Zuckerberg's leadership, Facebook experienced tremendous growth, reaching millions of users worldwide. The platform became a central hub for social interactions, communication, and content sharing. Zuckerberg's commitment to Facebook's mission and his belief in the power of technology to connect people have shaped the company's direction and strategy.
Outside of Facebook, Zuckerberg has been involved in various philanthropic and technological endeavours. He launched the Internet.org initiative in 2013, aiming to provide Internet access to underserved communities worldwide. Although the project faced criticism, Zuckerberg remained dedicated to the goal of connecting the unconnected. He is also a board member of Breakthrough Starshot, a project focused on developing solar sail spacecraft for interstellar travel.
Throughout his career, Zuckerberg has received recognition and accolades for his impact on technology and society. He has been listed on numerous influential rankings, such as Time magazine's Person of the Year, Forbes' Billionaires List, and Vanity Fair's Top 100 Most Influential People of the Information Age.
Mark Zuckerberg's contributions to the tech industry and his entrepreneurial journey have solidified his position as a prominent figure in the digital age. His relentless pursuit of innovation and his dedication to connecting people worldwide have left a lasting impact on the way we interact and share information in the modern world.
---
Vision
Mark Zuckerberg, the co-founder and CEO of Facebook, has a clear and ambitious vision for the future. Throughout his career, he has consistently emphasized his mission to connect people and make the world more open and connected. Zuckerberg believes in the power of technology to bring people together, enable communication, and drive positive social change.
One of Zuckerberg's key visions is to provide internet access to everyone around the world. He launched the initiative Internet.org (now known as Free Basics) in 2013 with the goal of connecting the billions of people who still lack internet access. He believes that internet connectivity is a fundamental right and that it can be a tool for empowering individuals, fostering economic development, and improving access to education, healthcare, and information.
In addition to expanding internet access, Zuckerberg envisions a future where technology plays a central role in addressing global challenges. He has expressed his belief that technology can help solve pressing issues such as climate change, poverty, and disease. Through initiatives like the Chan Zuckerberg Initiative (CZI), a philanthropic organization founded by Zuckerberg and his wife, Priscilla Chan, he aims to leverage technology and invest in scientific research to advance healthcare, education, and equal opportunity.
Zuckerberg's vision also extends to the field of artificial intelligence (AI). He sees AI as a transformative force that has the potential to revolutionize various aspects of society, from healthcare and transportation to education and entertainment. He has invested in AI research and development and believes that it can enable breakthroughs and create new opportunities for innovation.
Another important aspect of Zuckerberg's vision is the importance of community and social connections. He believes that social media platforms like Facebook have the power to bring people closer together, foster meaningful relationships, and promote understanding and empathy. Despite the challenges and controversies that have arisen around issues such as privacy and misinformation, Zuckerberg remains committed to building a platform that encourages positive interactions and strengthens communities.
Zuckerberg's vision also encompasses entrepreneurship and the power of young innovators. He has been vocal about his belief that young people have unique perspectives and can drive innovation and change. Through initiatives like the Thiel Fellowship, which he supports, he encourages young entrepreneurs to pursue their ideas and take risks.
---
Recognition and Awards
Time Persons of the Year (2001-present); Wealthiest people in the United States by state; Forbes' Billionaires List; Vanity Fair's Top 100 Most Influential People of the Information Age.
---
References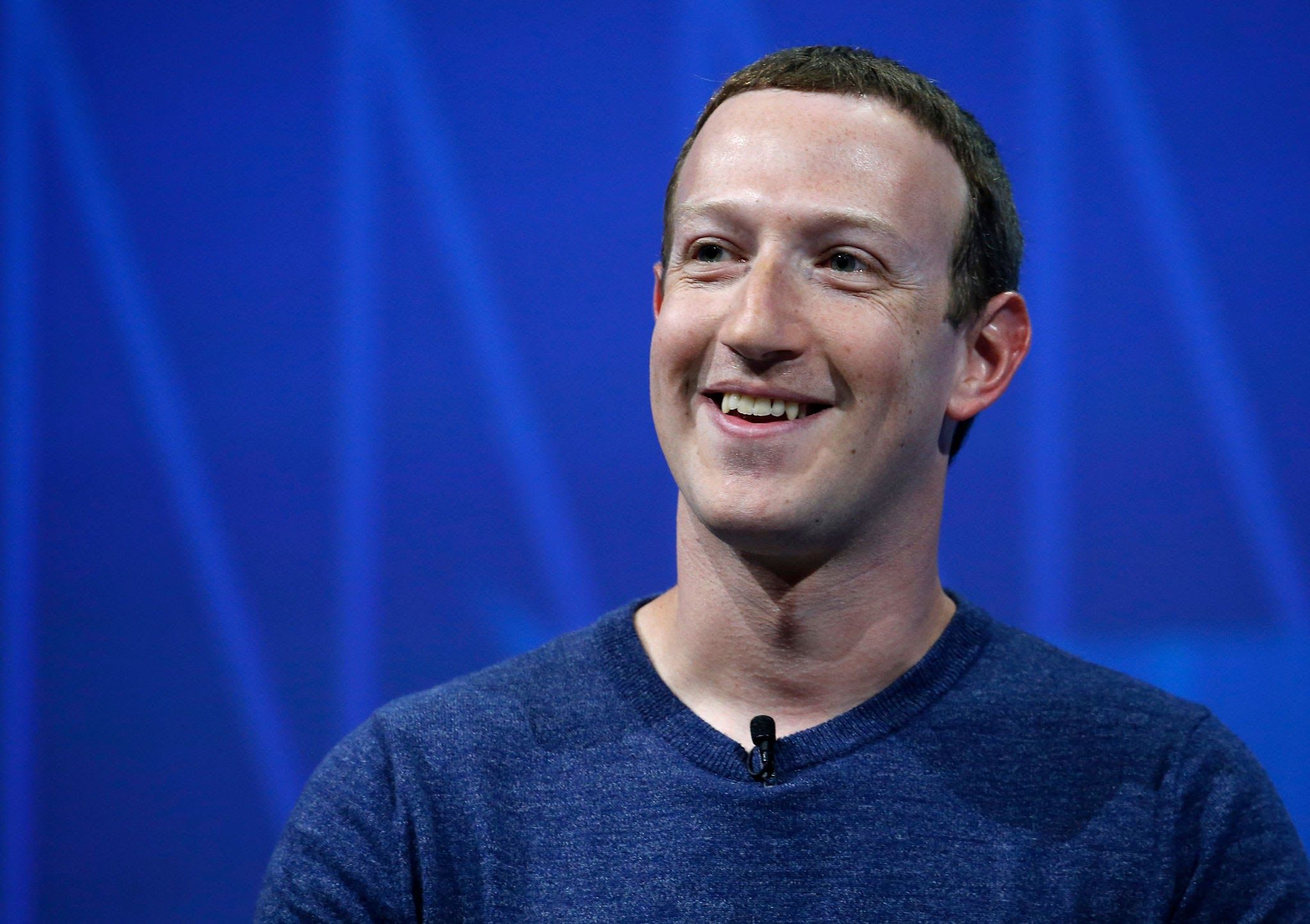 Occupation
Co-founder, executive chairman and CEO
Known for
Co-founder, executive chairman and CEO of Meta (Facebook)
Accolades
Time Persons of the Year (2001-present); Wealthiest people in the United States by state; Forbes' Billionaires List; Vanity Fair's Top 100 Most Influential People of the Information Age.
Education
Harvard University (dropped out)